AU Health employees now getting second dose of COVID-19 vaccine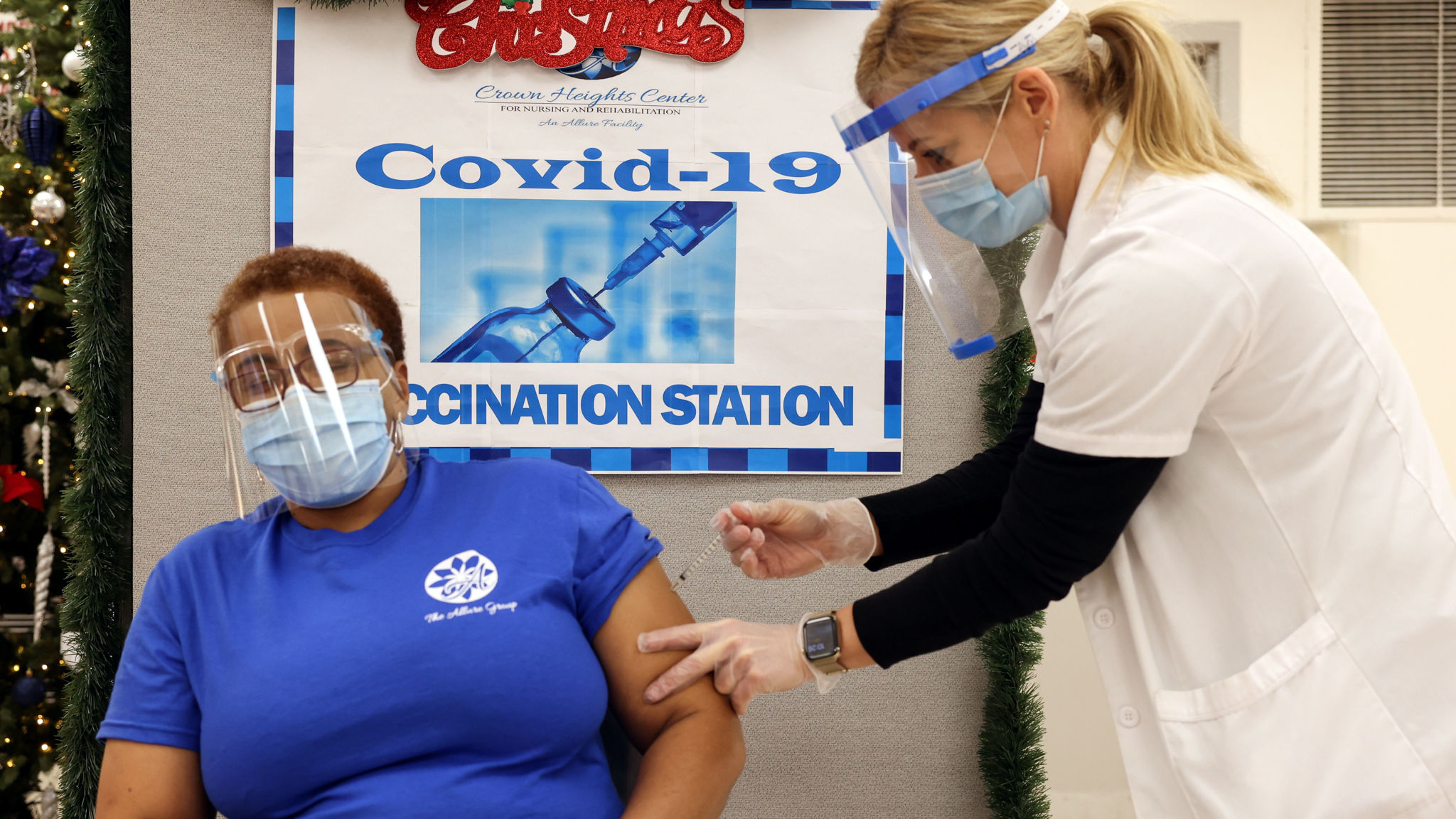 AUGUSTA, Ga. – Employees at Augusta University Health who received their first Pfizer COVID-19 vaccination on Dec. 17 are now coming in for their second dose. About 300 people were vaccinated today and another 1,000 will be getting their second dose on Friday.
While there may be some lingering concerns with getting the vaccine Joshua Wyche, Director of Pharmacy for Oncology and Ambulatory Services, says the side effects that he's seen from patients are natural and actually good signs. "When you get the first dose of the vaccine, it's new to your body, so your body has an initial immune response," says Wyche. But when you get the second dose, he says, "Your body is already recognizing the vaccine, therefore you have an enhanced immune response. So having the side effects that we know of, a little bit of a fever, chills, maybe a little bit of a headache, is a good thing. It means we know our body's immune system is reacting to the vaccine."
Oncology Doctor at AU, Pascha Schafer, agrees and says she believes this is what will end COVID-19. "When I've seen the number of people die in this hospital from COVID-19, I would like to share with everyone that, yes, there may be some risk of side effects with the vaccine, none major that we can really determine, but we know that COVID-19 is done with."
Spending time with her parents is something she hasn't done in a while. She says, "I think the thing I'm most eager for is to hug my parents, you know, they're older and have some health problems as most people in their 60's."
But there are still precautions that need to be taken, even after getting the vaccine.
"I think one important thing to remember is that just because we're 95% immune doesn't mean we're 100% immune," Schafer says. "At some point, when we do have wide spread vaccination and a decrease in our cases in our community, I think we can all take a breather." She says she doesn't intend to put herself or others in a position of risk.