JMA boys soccer off to 2-2 start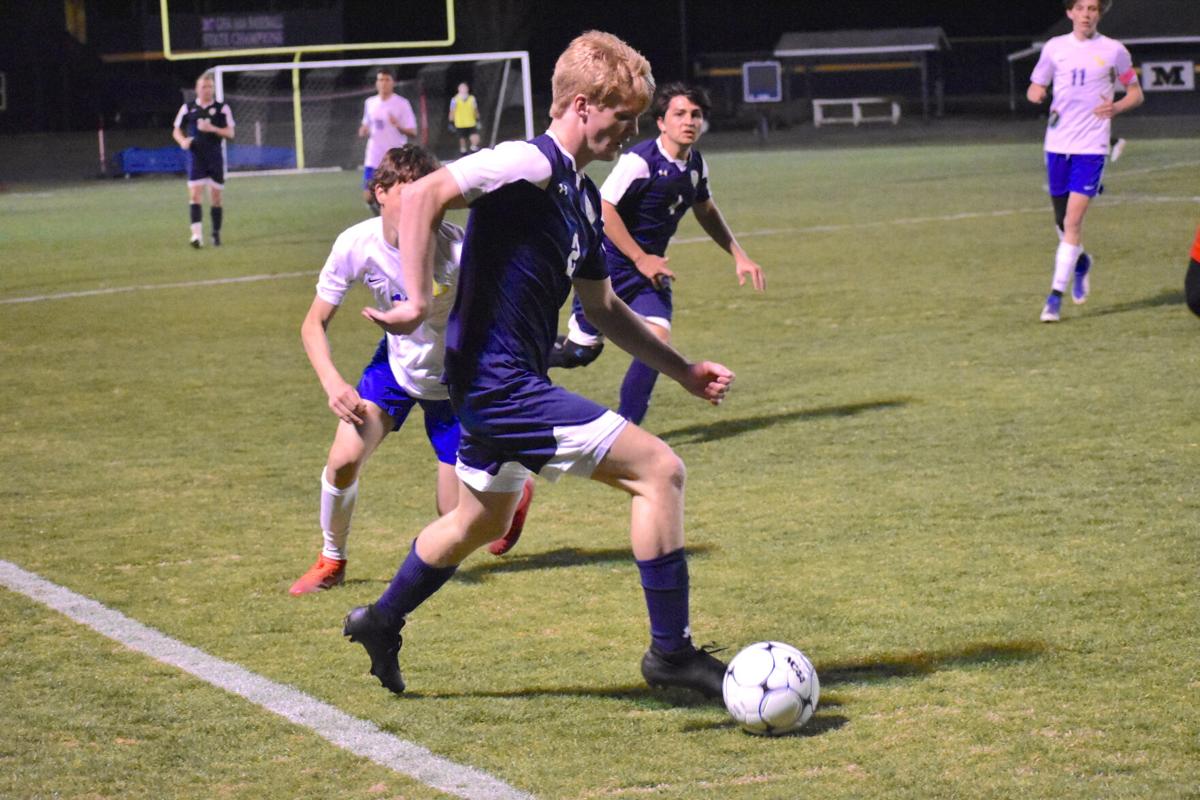 AUGUSTA, Ga . – The John Milledge Academy boys soccer team got the 2021 season started on the right foot last week.
Actually, it was the left foot of senior Harrison Cart that provided the hat trick in the Trojans' 6-3 victory over visiting Augusta Prep on March 9. It marked just the second time in JMA head coach Cody Mahler's eight-year tenure that his team defeated the region opponent on the soccer pitch.
The Trojans shot out to a 5-0 first-half lead in their first game of the campaign.
"We used the width of the field extremely well," Mahler said of his team's play early. "We found the wings and were able to get combination plays into the box. We knew both of their goalies were young and inexperienced, so I told our guys to take shots early and often."
The Cavaliers were down late in the half, but not out. They answered with a pair of goals in the final three minutes to get to within shouting distance by halftime.
"We got a little sloppy," said Mahler. "There were some miscommunications in the defensive third that led to two opportunities for them to get one-on-one with the goalie. They had some spectacular finishes."
Augusta Prep continued its run, scoring another early in the second half to make it 5-3 JMA. There the score would sit until the 8:50 mark when Cart polished off his three-goal performance. The senior was a perfect 3-for-3 on his shot conversions for the night. Joining Cart on the scoresheet was the junior trio of Grayson Aldridge, Tommy Collier and Hunter Hudson with a goal apiece. Shay NeSmith pitched in with an assist.
Junior keeper Caleb Todd shined in the match's final minutes, nabbing a couple of crucial ricochet saves to keep the cramping Cavaliers at bay.
Trojan soccer has improved basically every year since Mahler came on board, which is something the head coach hopes to see continue this season.
Asked what he has in this year's group, Mahler said, "We have a core group that knows each other and knows the game. They know how to possess really well and how to find each other. I've got great leaders. Only two players are seniors, so I'm fortunate as far as that goes. I've got a big class of juniors that have been playing for me for three years, and some have been playing together longer than that."
Two years ago, the program earned the right to host a playoff game for the first time since GISA soccer became a full-time spring sport. Last season was of course cut short due to the COVID pandemic, so the head coach is glad to be back out on the pitch with his guys to see if Trojan soccer can keep its momentum rolling.
"We're happy, but we're taking it one day at a time because you never know what could happen," Mahler said.
Like the other GISA sports this year, soccer will utilize the MaxPreps power rankings to determine postseason seeding, but there's still a long way to go before any of that comes into play.
The JMA boys attended the Trinity tournament last weekend, finishing 1-2 across three games. They dropped their first two to Holy Spirit (6-1) and host Trinity (3-0) before beating Central Fellowship 7-0 to close out play. Collier had a hat trick in the lopsided victory while Hudson had a goal and two assists.
The Trojans will travel to Sherwood Christian for another tournament this weekend, but will be back in town Thursday, March 25 to take on Baldwin in a crosstown matchup.