Jimmy and Rosalynn Carter return to Georgia church after vaccinations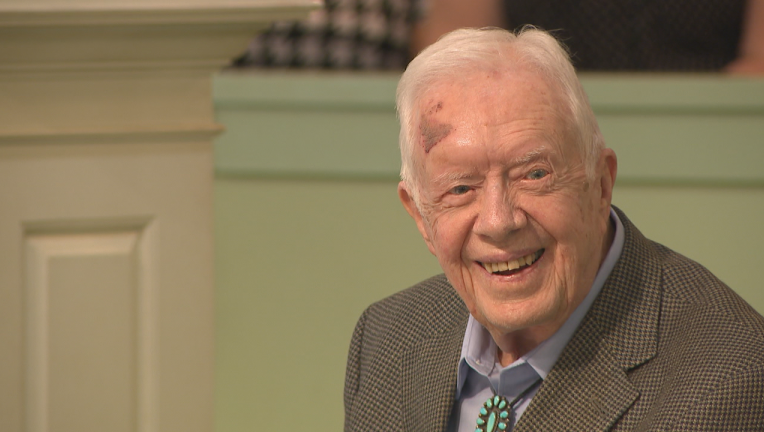 GEORGIA – The announcement was made Sunday at Maranatha Baptist Church in Plains, Ga., where the Carters have been attending services for more than 30 years.
Jimmy Carter, 96, and his wife, 93, were acknowledged by pastor Tony Lowden during end-of-service announcements.
The couple waved from their front-row pew, according to The New York Times, which first reported their return.
In a Facebook post, the church said it will put new protocols in place to keep everyone at the church safe. They include strict social distancing, temperature checks and reduced capacity for in-person services.
The Secret Service will reserve the right to inspect anyone who enters the building, the church said.
The former president has experienced several health problems over the past several years, quitting Sunday school instruction that he led for many years following his presidency. He announced in 2015 he had been diagnosed with cancer before later announcing he was cancer-free.