Hunter Park Baseball Field renamed after former Atlanta Braves player Terry Harper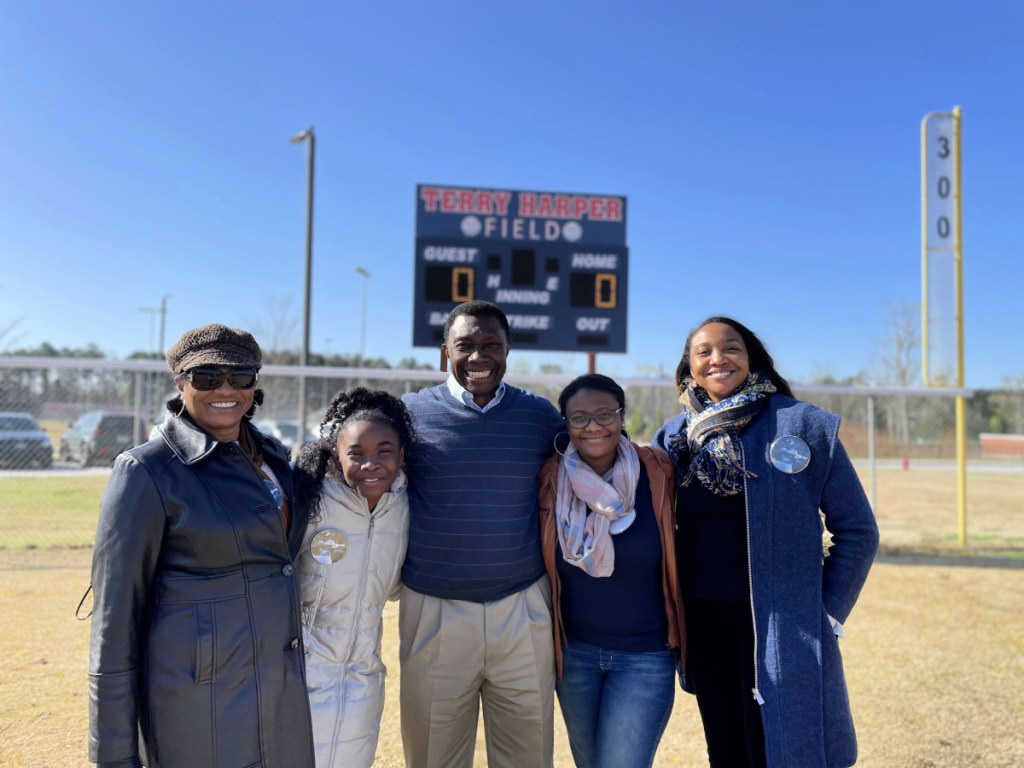 ATLANTA, Ga. – The City of Douglasville Parks and Recreation Department renamed a baseball field in honor of Terry Harper on Saturday, March 20th. The renaming ceremony took place on Opening Day of the baseball season for the City of Douglasville's Parks and Recreation Department.
Remarks were made by Mayor Rochelle Robinson, Mayor of Douglasville; Travis Landrum, Douglasville Parks and Recreation Director; and Faye Carter-Dobbs of the Recreation Advisory Board.
Terry Harper, a Douglasville native, has over 20 years of professional baseball experience. He graduated from Douglas County High School and signed to play with the Atlanta Braves in 1973. He worked with the Braves as a pitcher, outfielder, and hitting coach. He was with the Braves for sixteen years.
After playing with the Braves, Harper worked as a coach helping individuals and teams improve their hitting skills. He coached the Greenville Braves, Douglasville Bulls, and various youth and high school teams.
In addition to making an impact on baseball at a local level, Harper has impacted international baseball through his nonprofit organization, International Sports Connection. Through this organization, Harper has been able to provide support to low-income youth baseball players in Douglas County, the Dominican Republic, and other Caribbean Islands.
"We are so excited to be able to recognize local legend Terry Harper in this way," explained Assistant Parks and Recreation Director, Chris Bass. "He has had such an impact on baseball in our community and we thought it was only fitting that we rename a baseball field in his honor."