Heart of a Superhero aims to bring joy in North Augusta, CSRA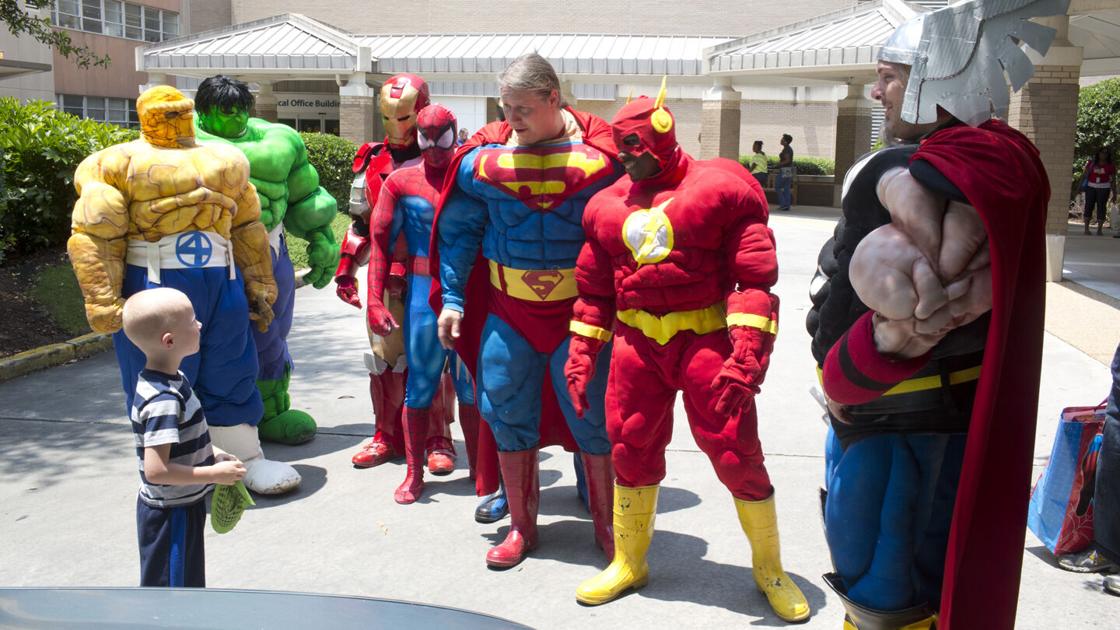 AUGUSTA, Ga. – For the past 17 years Bryan Williams, a North Augusta native and his team of superheroes have been going to the Children's Hospital of Georgia to entertain the kids there on the last Friday of every month.
The Heart of a Superhero managed by Bryton Entertainment, LLC is a service which sends superheroes out to visit patients to brighten their day.
"I was the kid in the hospital, so I understand what it meant to have that visit, and a lot of the other superheroes have been through things themselves," Williams said.
Williams was 5 years old when he himself had to undergo open heart surgery.
"Spider man came in the room no joke, and I never forgot it," Williams said, "So I wanted to give back to children like it was given to me."
The Heart of a Superhero is in the process of becoming a nonprofit organization. They would like to add an additional program called Heart Shouts specializing in visits to heart patients.
"So, we want to do an event every year, a big dinner to where we give out scholarships to kids all over the country" Williams said.
Williams said the event will be held in North Augusta, but they would fly in winners from all over the country or travel to them and surprise the kids at school dressed as superheroes and award scholarships to people who have written essays or recorded videos of how they are overcoming what they are going through.
Currently the superheroes have been doing zoom visits and limited in person events for the kids.
"We get a very special privilege to be in these rooms, you know, everybody can't come in and do that," Williams said.
Most of the costumes used are handmade by "The Hulk", Jeff Singleton and "Spiderman", Franklin Strausser. When visiting the kids at the hospital they also give away toys and play games with the kids.
Usually with each visit it is close contact, but COVID-19 limited the amount of interaction they could have with each kid. Williams said one of the challenges of the job is seeing some kids in pain.
They usually spend around 5 to 10 minutes with each child and can spend a little extra time if needed.
"It's good to be able to be that spot of sunshine and happiness for that little bit of time," Williams said.
Williams said he is working on a big project right now and would appreciate people that they have visited in the past to reach out and tell their stories to him. Even though the circumstances can be difficult The Heart of a Superhero focuses on the positive aspects.
"We focus on the fact that we can make their last moments wonderful and they can do that in turn for us," Williams said, "So many of the heroes have talked about how it heals them."
The Heart of a Superhero crew is open to traveling throughout the CSRA, and around Atlanta and Clemson area. To book with them, contact Bryton Entertainment.