Gov. Kemp meet with AU Health for COVID-19 vaccination roundtable discussion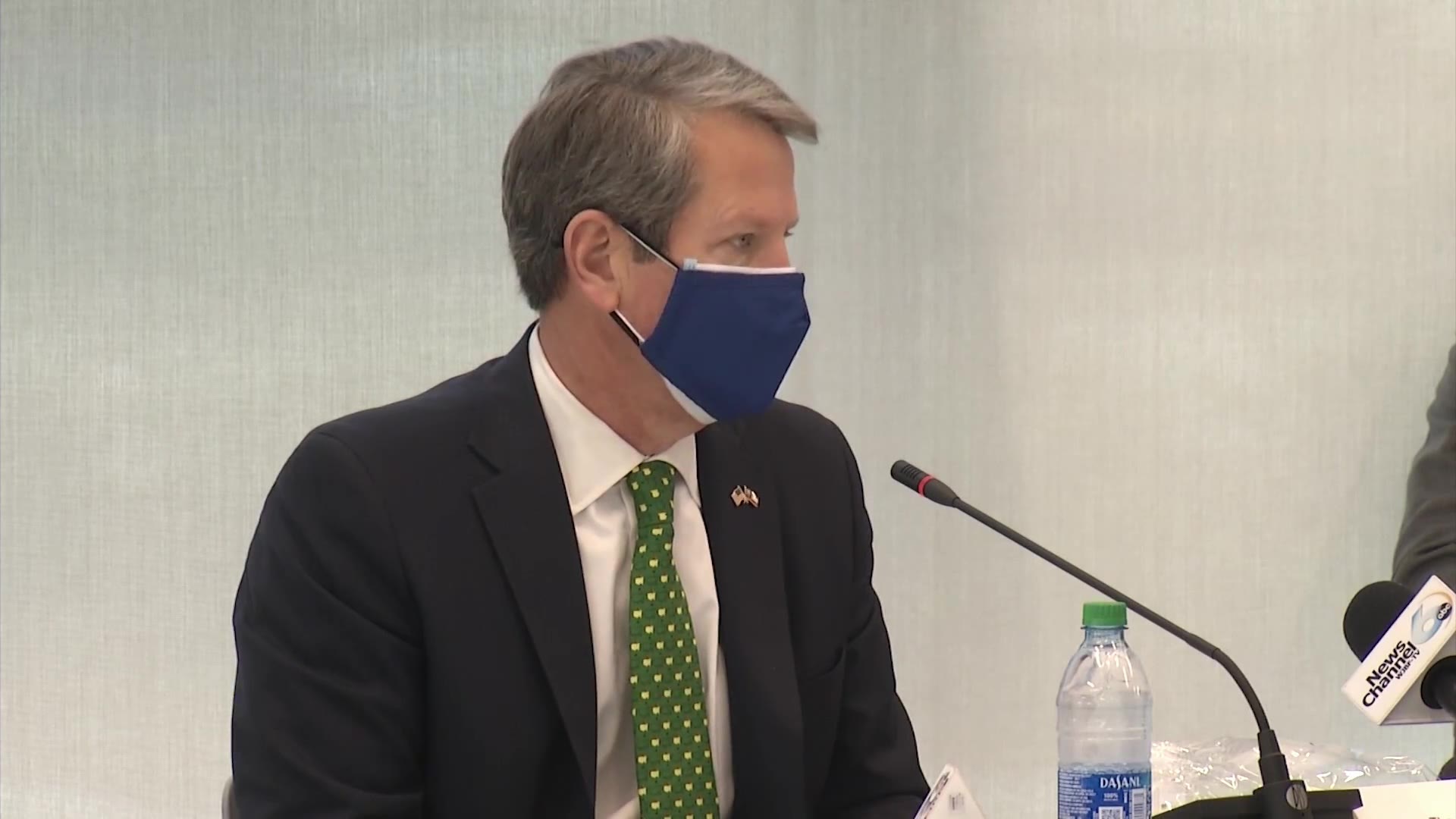 AUGUSTA, Ga. – Governor Brian Kemp attended a COVID-19 vaccine roundtable at Augusta University Wednesday on what he plans to do to continue getting vaccines in peoples arms.
While Georgia is behind most states when it comes to vaccination sites, Gov. Kemp says he now wants to ensure all Georgians have access to the vaccine, no matter where they live.
"We need to make it accessible to everyone," says Kemp.
With the Biden Administration signaling a roll-out with even more vaccines, Kemp is exploring mass vaccination sites, as well as strategies that will reach every Georgian in a short amount of time.
"Our goal was not just to get as many shots in arms as we could, but was to get the shots in arms of the people that were the most vulnerable," Kemp says. This will allow them to have a greater community outreach.
"Whether that's doing pop-up clinics at churches, at a rotary club, at a chamber of commerce event, to a neighborhood association, to an individual neighborhood and really just hitting the street to get the vaccine out to hard to reach places," Kemp says.
Director of Pharmacy at AU Health, Dr. Joshua Wyche, says reaching those underserved communities is extremely important. "We're reaching a very at-risk population. What we know is that older individuals, as well as those black, African American, Hispanic, Latinx, those are all at high risk of poor outcomes from COVID-19 disease."
He says that while more people become eligible to get their vaccine, sports will fill up quick. Wyche adds that some people might not have access to technology, and it's important they get to those people, so they have their opportunity to get vaccinated.