Georgia Mushroom Festival returns to Cave Spring May 1, 2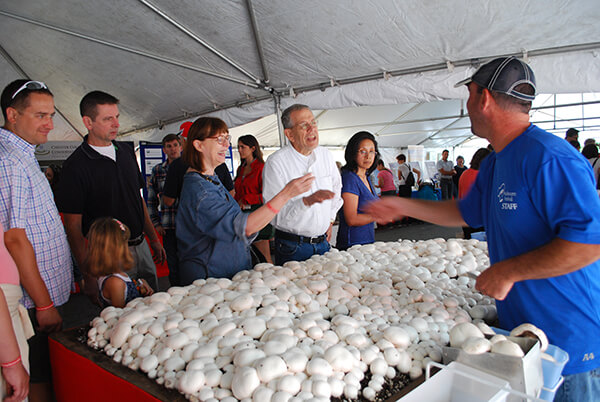 AUGUSTA, Ga. – The Georgia Mushroom Festival and Magic Mushroom Music Jam return to Cave Spring on May 1 and 2.
And it offers everything from a discussion called "Bugs, Slugs and Mushroom Thugs" to a nighttime walk in search of fluorescent mushrooms.
The festival will take place at Rolater Park in Cave Spring and will feature a psilocybin panel discussion, mushroom education, mycologist-guided forays and a walk with Alan Rockefeller where participants can learn about good mushroom photography.
In addition to "Bugs, Slugs & Mushroom Thugs" by Bill Yule, presentations include "Common & Uncommon Summer Mushrooms" by Jay Justice; "Mushroom Cultivation" by Allen Carroll, owner of Fungi Farm, LLC; "Introduction to ascomycete fungi" by Roo Vandergrift; and "Truffle Cultivation" by Dr. Matthew Smith.
On the first day of the festival, visitors can attend a photo expo withRockefeller and get some tips on good mushroom photography, then experience "Nighttime Fluorescent Mushrooming."
There will also be a community breakfast at 8 a.m. on May 2.
One of the highlights of the event will be the Magic Mushroom Music Jam from 4 p.m. to midnight on May 1. This is the entertainment portion of the festival and will take place at a 14-acre field four miles outside Cave Spring.
It will feature bands from across the country and locally, including Old 40 from Denver, Colorado, Happy Bones from Augusta, Russell Cook & the Sweet Teeth from Rome, Astral Muse Man from Atlanta and Trees United Family Band out of Nashville.
For tickets and additional information, visit the festival's website at GeorgiaMushroomFestival.com and the music jam's website at MagicMushroomMusicJam.com.