Georgia Man Arrested After Capitol Protest Found Dead in Home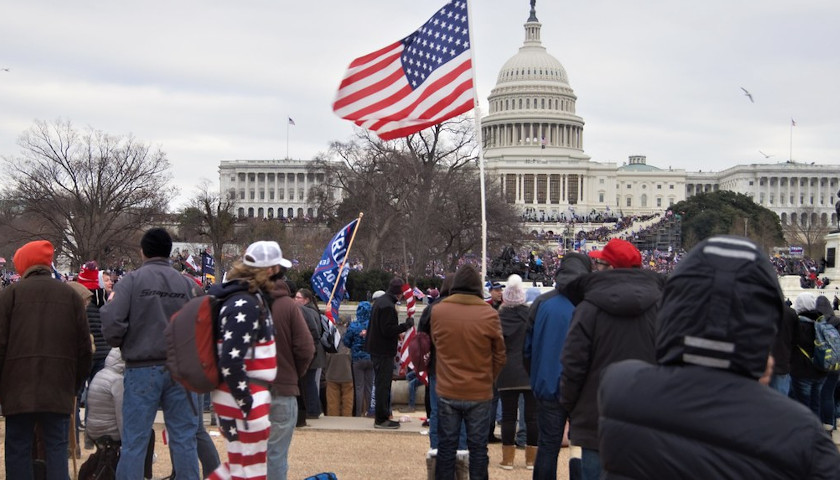 GEORGIA – A Georgia man who was arrested last week for his role in the mostly peaceful protests at the Capitol Building in Washington, D.C. was found dead in his home Saturday.
"Christopher Stanton Georgia, 53, was found dead at his home in Alpharetta on Saturday," according to a report in Daily Mail. "Documents obtained exclusively by DailyMail.com show Georgia's wife called 911 on Saturday morning, telling authorities there was 'blood everywhere'. His body was found in the basement of the home they share."
The cause of Georgia's death remains undetermined, but the Alpharetta Police Department reportedly confirmed that his death is "under investigation."
Police reportedly removed two semi-automatic rifles from his home.
Georgia was charged with attempting to "enter certain property, that is, the United States Capitol Grounds, against the will of the United States Capitol Police." Georgia was not arrested for being part of the protests inside the Capitol building, but later on in the evening. The Democrat Mayor of Washington, D.C. Muriel Bowser, imposed a 6pm curfew on Wednesday, the evening of the protests. Georgia was part of a group of people who were arrested for refusing to disperse at the orders of Capitol Police after the curfew had gone into effect.
According to Daily Mail, the charge against Georgia is a misdemeanor that carries a maximum sentence of 180 days in jail, and a $1000 fine.
Georgia was among at least three people from the state of Georgia to be arrested for his role in the protest. Two other men, Cleveland Meredith and Grant McHoyt Moore, were also arrested.
Georgia's death is not a confirmed suicide, but it is worth noting that a Capitol Police officer tragically took his own life Saturday.
Howard Leibengood, a 51-year-old member of the Capitol Police force who had served on the force since 2005, died by suicide over the weekend.
"Every Capitol Police Officer puts the security of others before their own safety and Officer Liebengood was an example of the selfless service that is the hallmark of USCP," Capitol Police Union Chairman Gus Papathanasiou reportedly said in a statement. "This is a tragic day."