Ga. Democratic Lawmakers Say Federal Money Is Coming To HBCUs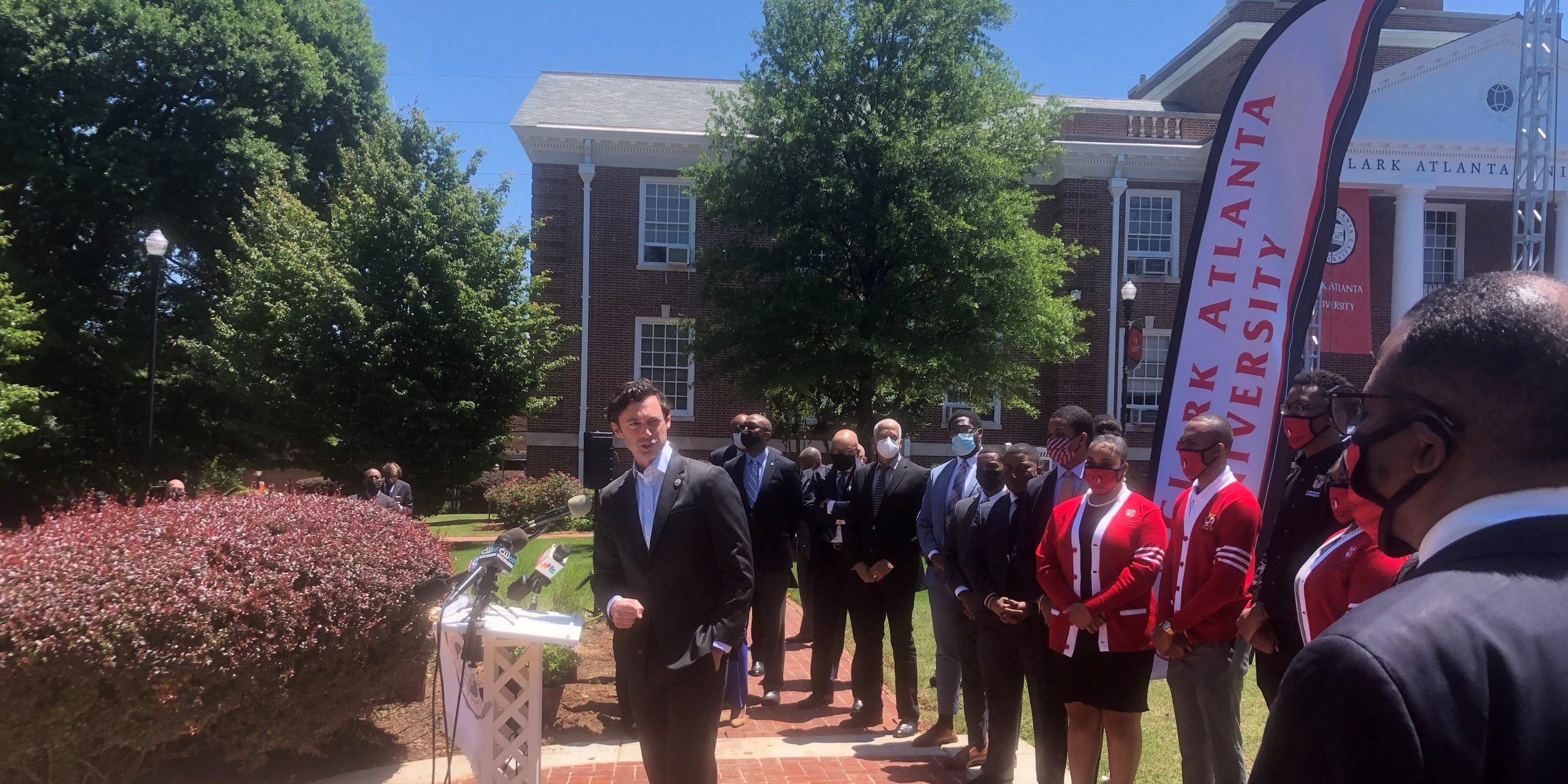 GEORGIA – Three of Georgia's Democratic members of Congress visited the Atlanta University Center Friday to announce funds from the American Rescue Plan would soon come to some of Atlanta's Historically Black Colleges and Universities (HBCUs). Reps. Hank Johnson and Nikema Williams joined Sen. Jon Ossoff on the lawn at Clark Atlanta University in front of a bust of civil rights activist W.E.B. DuBois.
Ossoff told school officials and students they'll soon receive millions from the American Rescue Plan recently passed by Congress. Clark Atlanta University will get $16.4 million. Morehouse college is set to receive $7.8 million. Spelman will get $7.4 million. The ARP has allocated almost $400,000 to Morehouse School of Medicine.
"HBCUs provide a vital service-not just to the Black community here in Georgia and across the country but to the nation and to the entire world," Ossoff said.
Schools have some discretion when it comes to spending the money, but half of it has to go directly to helping students.
In addition to public aid, some HBCUs have benefited from private donations during the pandemic. Netflix donated $40 million dollars each to Morehouse and Spelman. Philanthropist MacKenzie Scott donated $20 million each to those two schools and $15 million to Clark Atlanta.
Spelman President Mary Schmidt Campbell said those kinds of investments in HBCUs pay off.
"According to the National Science Foundation, our colleges and universities collectively graduate more Black students who go on to complete their PhDs in STEM fields than any other university in the country," Schmidt Campbell said.
One Historically Black College was left out of the aid package: Morris Brown. Ossoff said that's because the school is still working to regain accreditation, after being named a candidate for the process last month. Ossoff credited the college's president, Kevin James, for the school's progress.
"We have to work to support his efforts to secure the accreditation that paves the way for those federal funding streams," Ossoff said.
Accreditation could take years to complete. But Rep. Nikema Williams said there may be a way to help Morris Brown in the meantime.
"We support community-based organizations all the time and so there's always opportunities, and we're looking to explore that within my office to see how we can be supportive," Williams said.
Ossoff said the funds from the American Rescue Plan should be dispersed to HBCUs "in a matter of weeks."