COVID-19 vaccine: When will I be able to get vaccinated in the Two-State?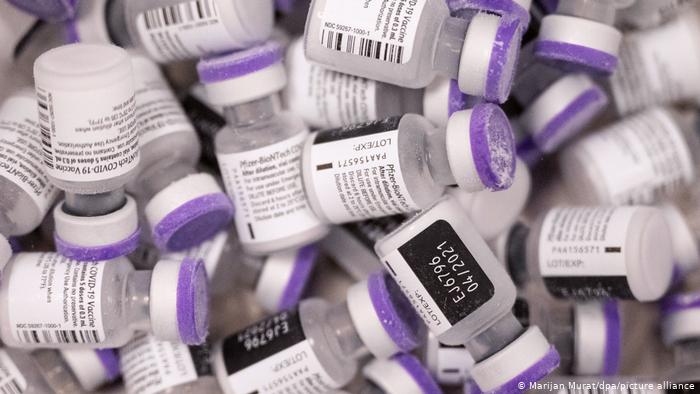 AUGUSTA, Ga. – As the COVID-19 vaccine continues to be distributed, many are beginning to wonder when they'll be able to receive it.
Right now, South Carolina is in Phase 1A of the rollout and Georgia is also in Phase 1A.
Let's take a look at how you'll get the chance for the vaccine.
South Carolina
In the Palmetto State, the Department of Health and Environmental Control has planned out the vaccine distribution in several phases and subphases.
Phase 1
Phase 1 is broken down into three subphases in an effort to get the vaccine to frontline workers, employees who are considered "essential" by the state, state residents above the age of 65, and state residents who have underlying health conditions.
Phase 1A will cover the following:
Healthcare workers Initial focus on frontline healthcare workers at high risk of exposure and mission-critical to the overarching goal of preventing death
Residents and staff of long-term care facilities
Admitted hospital patients, who are aged 65 years and older, as long as they do not currently have COVID-19 and a provider feels it is indicated for them
Healthcare workers include:
Anesthesiology assistants, registered cardiovascular invasive specialists, and operating room staff
Athletic Trainers
American Sign Language (ASL) and other interpreters in healthcare facilities
Autopsy room staff, coroners, embalmers, and funeral home staff at risk of exposure to bodily fluids
Chiropractors
Dentists and dental hygienists and technicians
Dietary and food services staff in healthcare facilities
Environmental services staff in healthcare facilities
Harbor pilots
Home health and hospice workers
Hospital transport personnel
Laboratory personnel and phlebotomists
Licensed dietitians
Medical assistants
Medical first responders (paid and volunteer): EMS; fire department and law enforcement personnel who provide emergency medical care
Nurses, nurse practitioners, and nurse's aides/ assistants
Opticians and optometrists and assistants/ technicians
Persons providing medical care in correctional facilities and correctional officers
Pharmacists and pharmacy technicians
Physical and occupational therapists and assistants
Physicians, including medical house staff (i.e., interns, residents, fellows), and physician assistants
Podiatrists
Public health healthcare workers who are frequently interacting with persons with potential COVID-19 infection
Radiology technicians
Respiratory care practitioners, such as respiratory therapists
Speech language pathologists and assistants and audiologists
Students and interns of the above categories
Phase 1B, which is expected to begin in late winter 2021, will include the following:
All people aged 75 years and older
Frontline essential workers Sectors included by ACIP: firefighters, law enforcement officers, corrections officers, food and agricultural workers, USPS workers, manufacturing workers, grocery store workers, public transit workers, and those who work in the educational sector—teachers, support staff, and daycare workers
Phase 1C, expected to begin in late spring or fall 2021, will include:
All people aged 65 – 74 years and older
People aged 16 – 64 years with certain underlying health conditions that puts them at high risk for severe disease (list by CDC)
Other essential workers Examples included by ACIP: people who work in transportation and logistics, food service, housing construction and finance, information technology, communications, energy, law, media, public safety, and public health staff who are non-frontline healthcare workers
The final phase, Phase 2, will include the rest of the state's population.