Corporate pushback might help protect Georgia elections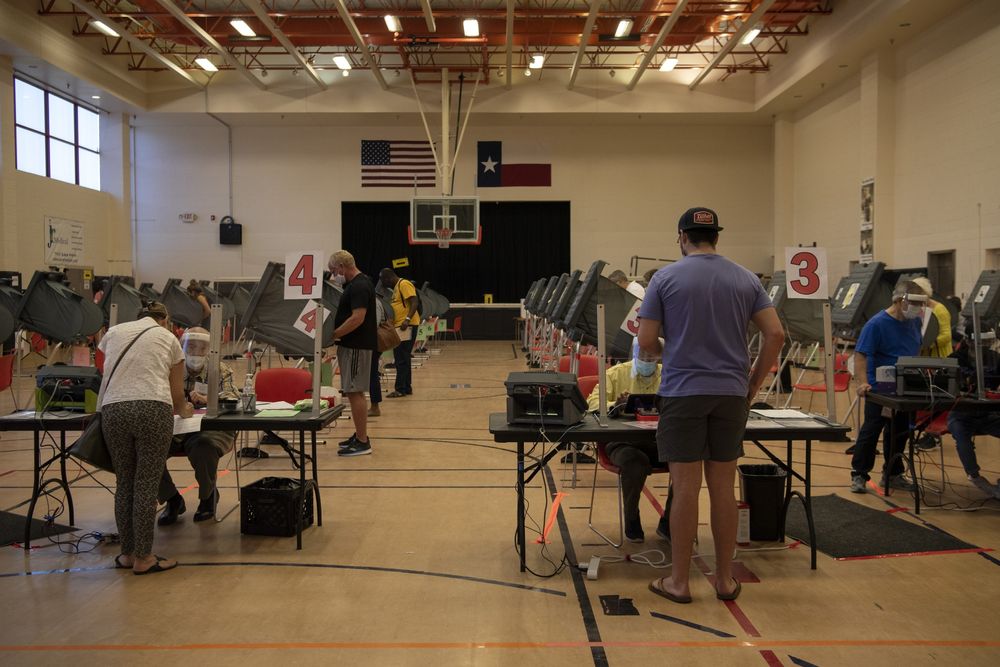 GEORGIA – "Our goal is to make sure that voters in Georgia have confidence in the elections process."
— Georgia State Sen. Max Burns, R-Sylvania, on Georgia Senate Bill 202.
Georgia's new restrictive voting law didn't evoke confidence from Major League Baseball.
The 2021 All Star Game, a tribute to Hank Aaron, is going to Denver. Georgia Gov. Brian Kemp claims to be livid.
"I want to be clear: I will not be backing down from this fight, said Kemp, who complained that corporate critics have "caved to fear."
"This attack on our state is the direct result of repeated lies from Joe Biden and Stacey Abrams about a bill that expands access to the ballot box and ensures the integrity of our elections … I will not back down. Georgians will not be bullied. We will continue to stand up for secure, accessible, fair elections."
Georgia has never backed down from voter suppression efforts. It has persistently bullied voters of color away from the ballot box. The bill itself bullies voters. It requires a bevy of new limitations designed to prevent a repeat of the 2020 elections, i.e., to avoid another secure, safe, diverse, well-attended election. The bill has racially discriminatory ramifications, and it will negatively impact majority voters in urban and suburban areas.
Legislators bullied SB202 through the statehouse by changing laws that produced a safe and accessible 2020 election. The first bill proposed in the General Assembly went to the floor before Democratic legislators and the public could even read it. Negotiations over the voting law proposals from the Assembly and Senate moved at lightning speed and didn't include public participation. The bill was passed and signed into law in one day. The bill went directly from the Senate floor to the governor's office where it was signed, unusually, in private. The memorial photo shows the governor at his desk flanked by six white men under a portrait of a Georgia sharecropping plantation. A state senator, Park Cannon, was arrested and dragged from the Capitol for demanding entry to the governor's office to observe the signing. The officer who arrested Cannon said Jan. 6 was on his mind and he didn't want the senator to "embolden" other protesters.
Protests and litigation have yet to prevent a Georgia statehouse from passing innovative voter suppression tactics when elections don't favor conservatives — like Jim Crow laws, the county unit system, and the majority-plus runoff rules.
Economic sanctions are worth a try. No All-Star game means a loss of at least $1 million for Cobb County. It is a tangible consequence for bad behavior.
I don't guarantee it will work.
Kemp and local GOP leadership say they are committed to a fight with local companies Delta and Coca-Cola for expressing objection to SB202. Lawmakers refused to pass a tax break that would have benefited Delta, and publicly refused a delivery of free Coca-Cola. Speaker of the House David Ralston told news reporters he recently drank a Pepsi, and warned the companies not to "bite the hand that feeds you."
But I do know that political money is largely corporate money.
In my opinion, Delta should pull its statehouse donations. Coca-Cola should cease delivery to the statehouse and put its money into the federal efforts cited in its statement.
More companies should emulate Patagonia and donate to institutions like Black Voters Matter and The Georgia New Voting Project. More CEOs, like Ken Chenault and 71 others did, should urge companies to resist voter suppression.
We need this kind of action, now, before legislation like Georgia's passes in additional states.