City employee wraps up 29 years of service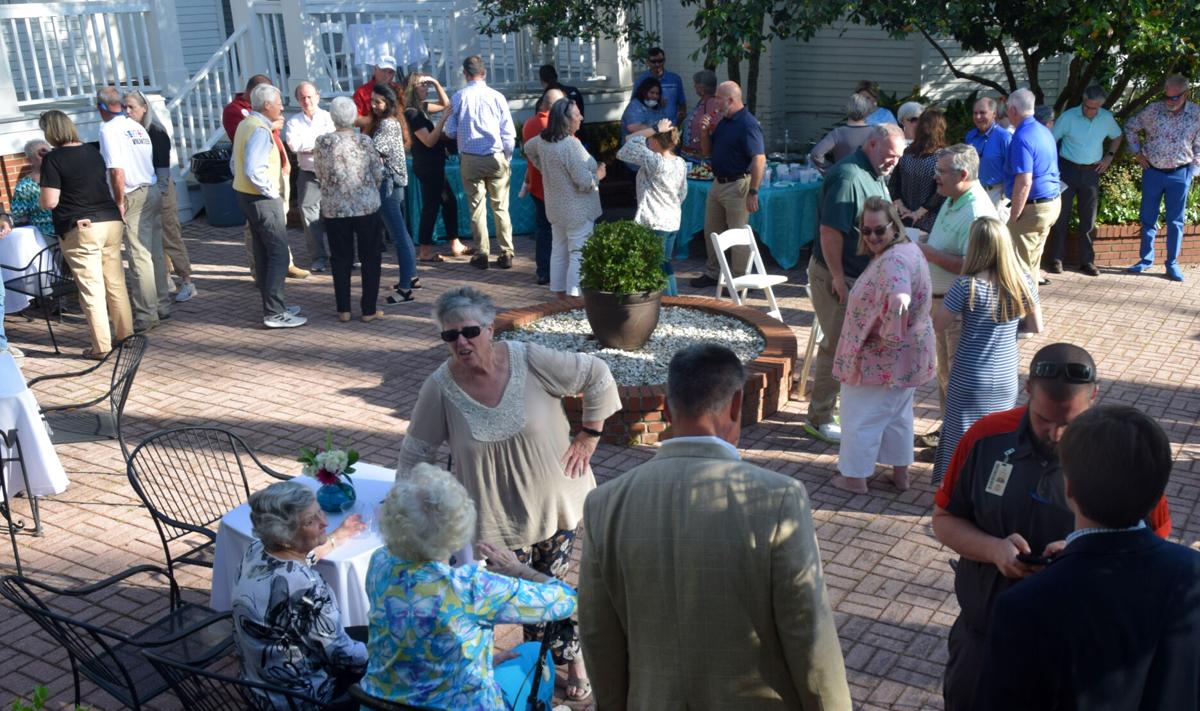 AUGUSTA, Ga. – Nancy Payne, largely known for decades of helping orchestrate some of North Augusta's biggest social events, was the guest of honor at a Monday gathering at Lookaway Hall, with dozens on hand to wish her well in retirement.
The municipal employee, who retired April 27, wrapping up 29 years of service in events and facilities supervision, with particular renown for her catering efforts involving the North Augusta Community Center and, more recently, the North Augusta Municipal Building. Events ranged from proms to presidential campaigns.
"I had so many wonderful experiences and I have been exposed to many … cultural things and witnessed so many cultural weddings that I never would have been able to do," said Payne, describing herself as "very grateful."
Neighbors, family members and co-workers were part of the afternoon assembly, as was a "little green box" – the phrase sometimes used in reference to packages from Windsor Jewelers, such as the one that Payne received, with a variety of Windsor jewelry presented to her as retirement gifts Monday afternoon.
Among the well-wishers was former mayor Lark Jones, who led local municipal government through most of Payne's tenure. "I would have to define Nancy Payne as 'Miss Hospitality of North Augusta,'" he said, when asked about how to describe her local impact.
He acknowledged her strong reputation as a caterer and added, "It will be interesting to see whether she throttles down and really retires or starts catering again. If she had one fault, it was that whenever she prepared something, she prepared for twice the number of people who were actually going to be there. Apparently the No. 1 rule of a caterer is, 'Don't ever run out of food,' and she made sure that never, ever happened."
Jones, describing himself as fond of Payne's culinary creations, acknowledged that he, over the years, picked up "a number of little to-go plates and Tupperware containers" by way of Payne's kindness over the years.