Church sings Christmas carols to AU patient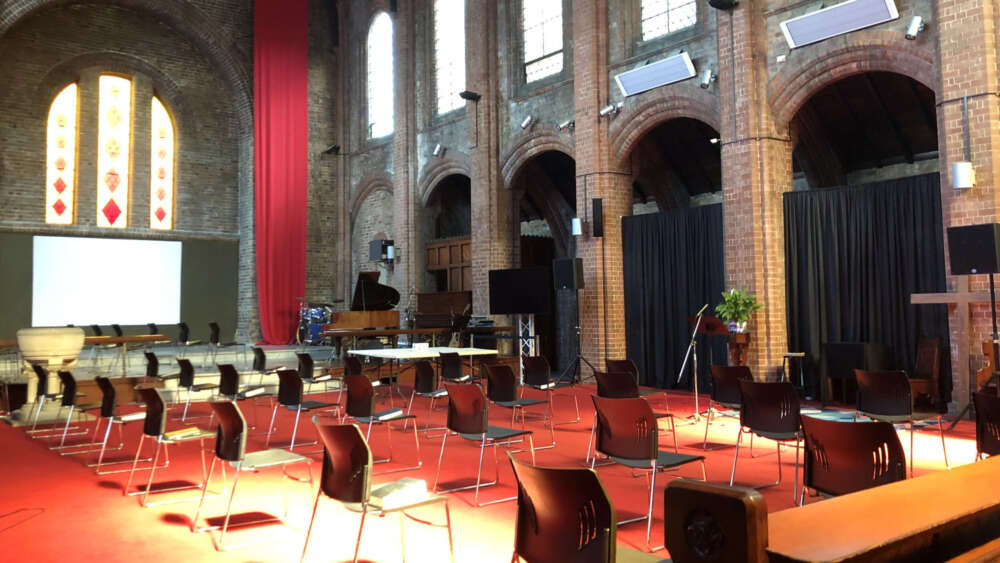 AUGUSTA, Ga. – Members of the Jersey Holiness Church gathered outside Augusta University Health Center this morning to sing Christmas carols to a member of their congregation, who is also a patient there.
Ronda Groves has AML leukemia and just underwent a bone marrow transplant. She has been a patient at AU for a few weeks now, and will most likely not be home for Christmas.
The Jersey Holiness Church congregation gathered to serenade Ronda from outside her window, in hopes of bringing her a little extra Christmas cheer.
Youth Pastor at the Jersey Holiness Church, Matt Duncan says, "If we can just shine just a little ray of hope, that's truly what Christmas is about. That's what Jesus Christ represents. That's hope and that's what Christmas is about."
Pastor Duncan says when one of their own is hurting, it's important to be their light, rain or shine.
"When it's in your heart to go try to be that light or try to be that hope to someone, it doesn't matter what the conditions are, you just suck it up and you go on and that's what we did."
Mr. and Mrs. Hobby, Ronda's parents, say the support means everything, especially on Christmas Eve.
"We appreciate the Jersey Church and the hospital allowing us to do this. True spirit of Christmas," Ronda's parents say. "We love you and keep fighting, God's going to bring you through."