Bulldogs snap on Rebels, prepare for playoffs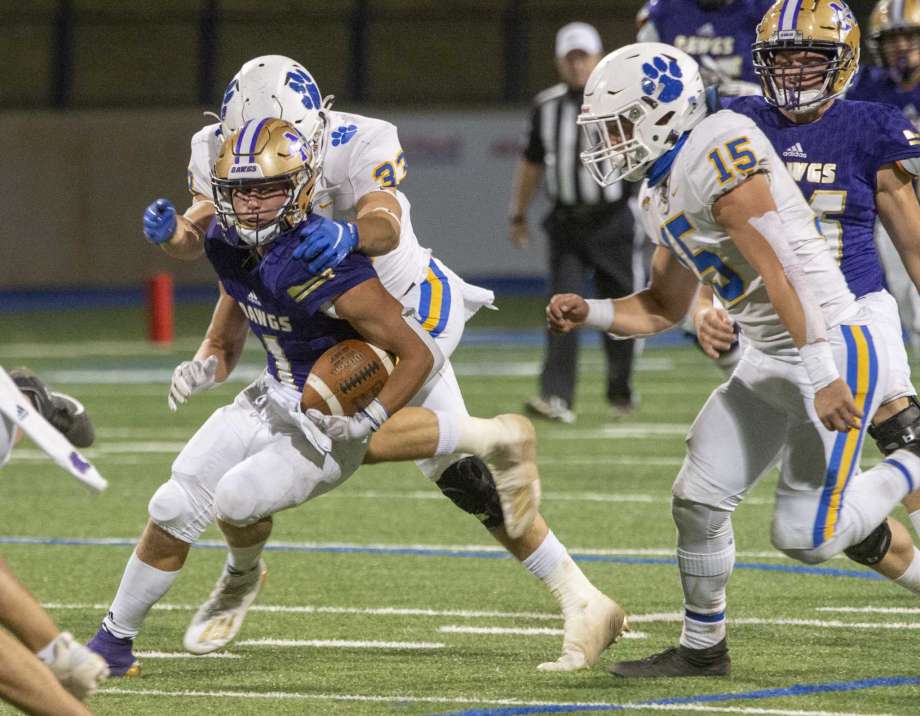 AUGUSTA, Ga. – After being shut out the first quarter, the Thomson Bulldogs came back big to defeat the Hephzibah Rebels 42-30 in at Big John Mcleod Stadium in Augusta Friday night.
Kindarius Green scored three THS TDs in the regular season-ending game solidified Thomson's place in the playoffs, while Hephzibah's season came to an end at 3-5.
The Bulldogs now prepare to meet the Tattnall County Warriors at The Brickyard this Friday in the first round of the Class AAA State Playoffs.
While the Bulldogs were favored by 21 points, THS head coach Mike Youngblood knew the Rebels could be dangerous with the running and passing of quarterback Marshall Chambers.
"He is the kind of player that can take what's going wrong and make it right," Youngblood said. "He and others can be dangerous and we realized that and worked to get our players to realize that – which they finally did."
After Hephzibah scored near the end of the first quarter, the Bulldogs added two TDs on 1-yard runs by Kindarius Green.
Hephzibah followed with a 24-yard passing score from Chambers to Deonte Singleton with less than a minute left in the first half.
On the second half kickoff Lilvasco Winfrey gave the Dogs a lead they would hold onto the rest of the night as he streaked 80 yards for the Thomson score.
After the Rebels found the end zone on a 12-yard pass from Chambers to Erick Harris, Jr., Thomson added three scored on a 3- and 9- yard run by Jordan Lane and an 8-yard run by Green.
Up 42-22, Youngblood pulled the Dogs off the field with 2:22 remaining as tempers ran high and Hephzibah was penalized several times for unsportsmanlike conduct.
To defuse the situation, Youngblood sent reserves on the field after a conference with the referees and the Hephzibah coach.