Black Youth Vote Georgia (BYV GA) hosts intergenerational Stand With Georgia Virtual March 'Don't Bother My Ballot'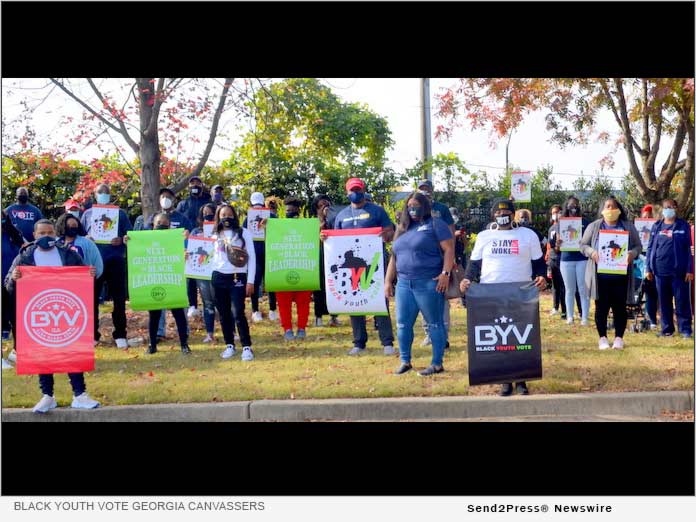 GEORGIA – Black Youth Vote Georgia (BYV GA) will host the intergenerational Stand With Georgia Virtual March to launch "Don't Bother My Ballot," a youth-led campaign to fight oppressive voter suppression laws recently introduced by Georgia legislators and to promote the passage of the John Lewis Voting Rights Advancement Act. Proposed laws to make it harder for elderly, students, people with disabilities and BIPOC voters to exercise their right to vote include: cuts to early voting, stricter voter ID laws, absentee ballot restrictions, and purges of voter rolls.
Civil rights and labor leaders, clergy, activists and a broad range of organizational leaders will join BYV GA, an affiliate of the National Coalition on Black Civic Participation's (NCBCP) Black Youth Vote program, to send a bold message to legislators that they will not stand idly by and accept a new era of racist voter suppression schemes.
"There is an urgent need to stop the ongoing efforts to disenfranchise Black and Brown voters with their New Jim Crow legislation," said Jared Sawyer, Jr., co-coordinator of Black Youth Vote Georgia. "People across the country supported our efforts to get our voters to the polls in the 2020 elections. We're asking people to stand with Georgia once again because, as the late Congressman John Lewis said, 'We're not going back. We are only moving forward.'"
The March will be streamed live at www.standwithga.com, YouTube and through Facebook Watch on Black Youth Vote GA's Facebook Page. People can find more information on the March and register to attend by visiting https://www.standwithga.com/ or text 'MYVOTE' to 44222.