Biden Meets with Abrams, Asian American Leaders in Georgia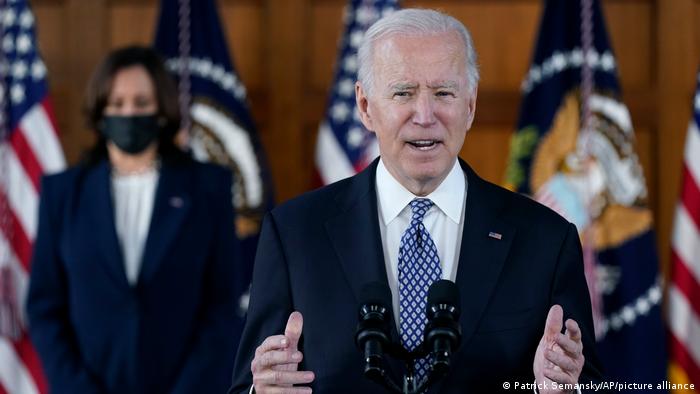 GEORGIA – President Joe Biden spent part of his Friday in Georgia meeting with failed gubernatorial candidate Stacey Abrams, and leaders of the Asian American community.
Along with Vice President Kamala Harris, Biden's visit was aimed at offering "support to the Asian American community following a string of shootings at three Atlanta-area spas that left eight people dead, six of them women of Asian descent," according to WKRN.
Tuesday, a lone gunman went on a killing spree in Cherokee County and the northeast Atlanta metro area.
Robert Aaron Long, 21, of Woodstock, allegedly shot up three massage parlors that employed predominantly Asian staff. He was taken into custody by the Crisp County Sheriff's Office Tuesday night, and allegedly confessed to the crime.
The political left has jumped to label Long's killings a "hate crime" against the Asian community, though Long said his motive was his own sexual addiction.
Still, Biden and Harris Friday met with "Asian American state legislators and other community leaders about racist rhetoric and actions against Asian Americans and Pacific Islanders."
Georgia state Rep. Bee Nguyen, the first Vietnamese American member of Georgia's general assembly, used a litany of left-wing buzzwords to describe Long's crimes, calling the shootings the "intersection of gender-based violence, misogyny and xenophobia."
Meanwhile, Biden also reportedly met with Abrams, who appears set for a second run for governor in 2022 in a potential rematch with Gov. Brian Kemp (R).
Abrams founded the New Georgia Project, a voter registration nonprofit that is under investigation for voter fraud connected to allegedly registering dead and out-of-state voters in Georgia. That organization was previously chaired by Sen. Raphael Warnock (D-GA), who won election to office in January over incumbent Republican Kelly Loeffler.
Abrams is widely credited for Biden's win by a razor thin margin of less than 12,000 votes in November in Georgia.
A group of Peach State Republicans have already launched an organization called "Stop Stacey" in order to fight the prominent Democrat during a potential 2022 run for statewide office.