96-year-old WWII veteran travels 900 miles to visit grave of the Marine who saved his life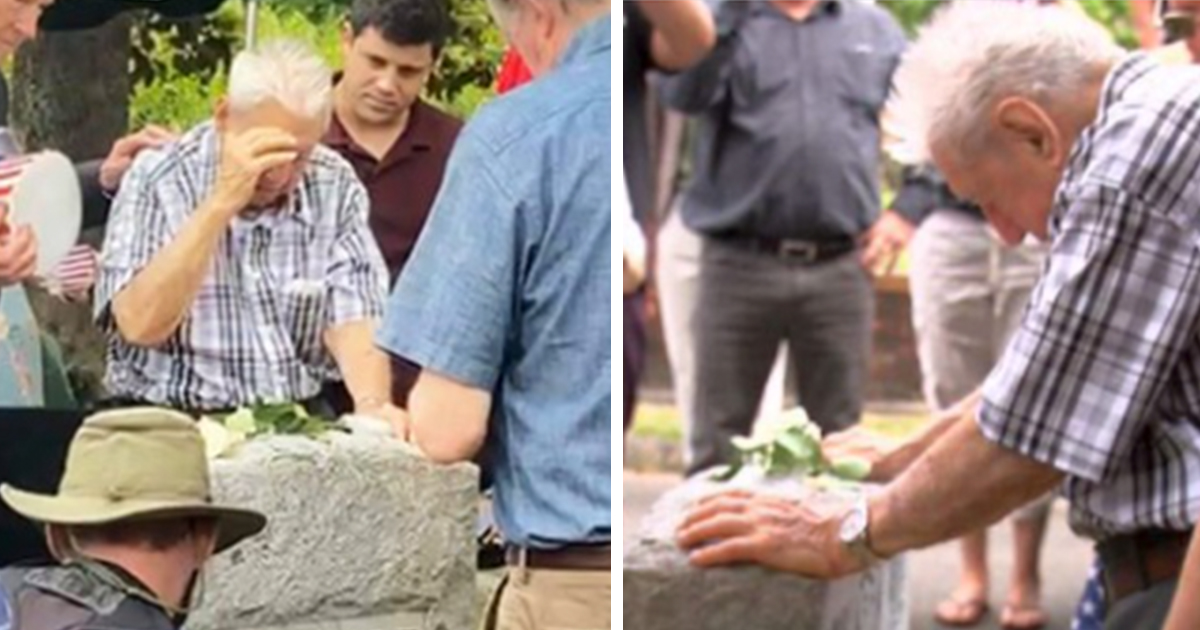 When a 96-year-old war veteran discovered where a former comrade had been laid to rest he felt compelled to visit him – after all he had died saving his life 76 years ago.
Private Anthony Grasso had fought alongside Lieutenant Frank DuBose in the Battle of Hurtgenforest along the Belgian-German border in 1944.
But when a shell blast targeted them Lieutenant DuBose shielded Private Grasso. It was a heroic and selfless act that he paid the ultimate price for.
DuBose, a Marine, took the brunt of the blast and was killed; he earned a posthumous Silver Star for diverting enemy fire.
Grasso was thrown 30 feet in the air during the hit and escaped with his life, suffering head and neck injuries, as per Fox News. He earned two Purple Hearts during his service.
More than 70 years later the Massachusetts veteran learned where DuBose was laid to rest and made the 900-mile journey to South Carolina to pay tribute to him.
Grasso visited DuBose's grave at Quaker Cemetery in Camden, South Carolina with several family members.
He placed a white rose on DuBose's gravestone, then raised his hand in salute to him. "One final salute. Thank you. God bless you, Frank. I'll meet you soon," Grasso said, as per CBS, addressing the man who saved his life all those years ago.
Local residents were so moved by Grasso's gesture they turned out waving American flags; he received a bagpipe tribute and a police escort to Boston's Logan Airport.
"I never thought I'd get this, and I thank everybody," he told NBC, adding just how much DuBose's sacrifice meant: "If you wasn't there, you can't realize it."
Grasso's story was retold in the book "All Souls Day," written by Pulitzer Prize-winning journalist Joseph Pereira, who was the man who helped Grasso locate his comrade's grave.
"His story is a 76-year-old story of two things," Pereira said. "One is fighting PTSD. He had it in the worst way. And the other thing is survivor's guilt … those two things have shadowed him throughout his life.
"It is very cathartic for him," the author added. "It is a lifetime of grief and sorrow just lifting off his shoulders."