Vernon Jones Expected to Explain Friday Why He Wants Georgia Gov. Brian Kemp's Job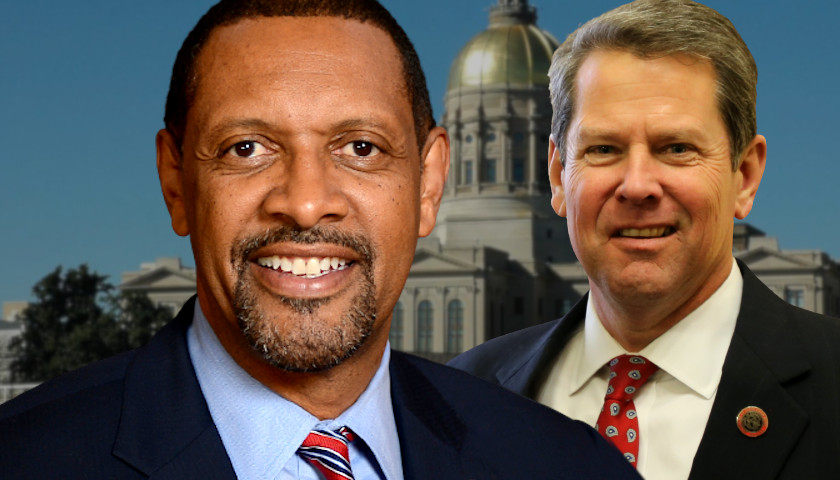 GEORGIA – Former Georgia State Rep. Vernon Jones is expected to announce Friday that he will again run for office next year — but this time to challenge current Gov. Brian Kemp.
Jones tweeted Thursday that he will host a national press conference at 10 a.m. Friday at the Georgia State Capitol, Liberty Plaza. Jones said he will address "his future efforts to put Georgia first."
Jones, a former Democrat, would challenge Kemp as a Republican. Kemp is also a Republican.
Georgia GOP activist Debbie Dooley told The Georgia Star News this week that Jones will attract a lot of the state's grassroots support.
"When Kemp ran in 2018 the rural area was his strong point," Dooley said.
"It's not going to be that way in 2022, especially if Vernon Jones announces that he will run for governor Friday."
An online video, which someone apparently posted this week, shows Jones telling former U.S. President Donald Trump that he will run for office, although no one in the video specified which office.
According to Ballotpedia, Jones served in the Georgia House of Representatives as a Democrat between 2017 until January of this year. He left the Democratic Party in 2021 and switched to the GOP.
As reported Thursday, Republican officials in two Georgia counties this week censured Kemp, Lt. Gov. Geoff Duncan, and Secretary of State Brad Raffensperger on the grounds that they betrayed Trump last November. Dooley said the GOP pushback against those three Georgia officials has only just begun.  
"I am encouraging people to fight. The grassroots Trump supporters in Georgia are angry, and folks are underestimating the anger that's out there," Dooley said, adding Georgia Republicans' loyalties lie solidly with the 45th president.
As reported in December, Kemp would not use his authority to change the date of the state's two U.S. Senate elections from January 5 to February 1 of this year. Moving back the date might have given members of the Georgia General Assembly additional time to coordinate and develop ways to prevent potential election fraud. Democrats Raphael Warnock and Jon Ossoff defeated incumbent U.S. Sen. Kelly Loeffler (R-GA) and incumbent U.S. Sen. David Perdue, respectively.
Also as reported last month, a Georgia Secretary of State official under Raffensperger's supervision anonymously sourced a Washington Post story about Trump — a story that people now discredit.
Georgia Deputy Secretary of State Jordan Fuchs was that anonymous source.
The Post story cited Trump's phone call late last year with Georgia Secretary of State Chief Investigator Frances Watson. During that call, Trump urged Watson to look for fraudulent mail-in ballots in Fulton County. The paper said Trump's conduct and words — which the paper now admits it took out of context — constituted criminal behavior.
Writers at The Post, upon discovering new evidence, this week corrected their story.