The do's and don'ts after your COVID-19 vaccination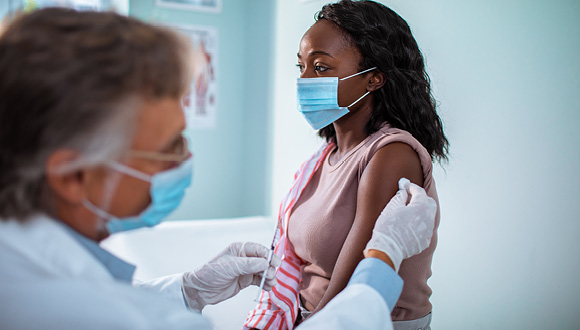 AUGUSTA, Ga. – So, you're fully vaccinated for COVID-19. Now what?
According to the Centers for Disease Control, a person is considered "fully vaccinated" two weeks after their second shot, if they received a two-dose vaccine like Pfizer or Moderna. The same two-week period applies after a single-dose vaccine like Johnson & Johnson.
Dr. Coule says you can start doing things normally, but you should still err on the side of caution. "It is 100% effective in preventing serious illness or death. But it's not fool-proof."
From what we know about the vaccines, the risk of actually getting COVID-19 once you're fully vaccinated is low. But Dr. Coule says people should still take precautions. "It is not a license to basically just go back to normal, completely. However, it is reasonable to relax your guard, particularly in settings with other vaccinated people.
That means attending small gatherings without a mask, with other fully-vaccinated people. The CDC says you can also attend gatherings without a mask with low-risk people who have not been vaccinated.
But Dr. Coule says it doesn't hurt to play it safe. "When you have mixed gatherings of unvaccinated and vaccinated people, you should still take precautions. Certainly shouldn't have a big indoor gathering, or things like a bar setting that still present risks, particularly for those that are not vaccinated."
In fact, health experts say you should avoid medium or large gatherings altogether, especially with cases of the U.K. variant on the rise among young people.
President Joe Biden says the U.S. has administered 200 million shots and is encouraging younger people to get theirs. "Vaccines can save your own life, but they can also save your grandmother's life, your co-worker's life, the grocery store clerk or the delivery person helping you and your neighbors get through the crisis. That's why you should get vaccinated."
Right now, only about 25% of Americans are fully vaccinated. Health officials say somewhere between 70% and 85% of the population needs to be immune in order to prevent the spread.