Richmond County Sheriff's Office investigating shooting in Downtown Augusta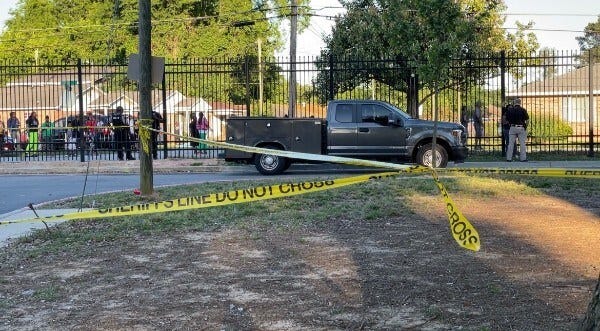 AUGUSTA, Ga. – The Richmond County Sheriff's Office is investigating a shooting incident that took place on the 200 block of East Telfair St. involving four female victims.
Public information officer, Sergeant Caleb Lee reports that two of the women have died from injuries, and the other two have been taken to a local hospital for treatment. Their condition is unknown at this time.
Investigators are on scene actively working this homicide and further details will be released once they become available. FOX 54 has crew heading to the scene, stay with us to learn more.