Raffensperger: President Trump threw me under the bus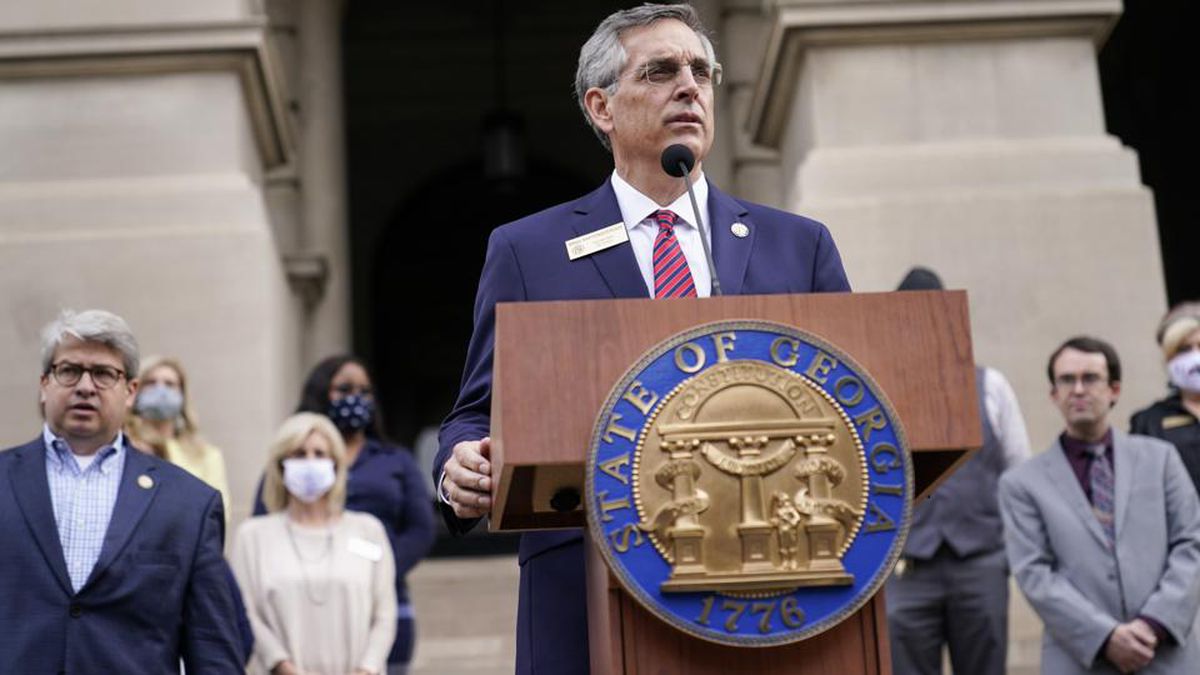 AUGUSTA, Ga. – Georgia Secretary of State Brad Raffensperger said President Donald Trump threw him under the bus after voters in the Peach State voted to give their electoral votes to President-elect Joe Biden.
In a USA Today opinion piece, the first-term secretary of state said he and his family voted for Trump.
Still, Raffensperger says elections are "the bedrock of our democracy" and that they need to be "run fairly and, perhaps more important, impartially."
"Yet some don't seem to see it that way," Raffensperger said.
Raffensperger went on to say that his goal is to make sure that everyone feels confident in the process and confident in the outcome.
Raffensperger also took shots at Trump's campaign for refusing to accept the outcome of the race and Stacey Abrams for giving his campaign a "playbook" the president's camp has followed. He also took aim at Rep. Doug Collins, who lost a primary fight against Sen. Kelly Loeffler, for taking up Trump's work on a recount in the Peach State.
"An onslaught of fake news and unrepentant disinformation threatened to tear the fabric of our country apart. People on both sides of the aisle generated controversies out of nowhere to stir up trouble," Raffensperger said.
But Raffensperger also used the op-ed to defend his work, saying that his office has strengthened signature matching for absentee voters, enforcing a new voting system, and other goals aimed at firming up the integrity of voting.
Integrity, he says, at the end of the piece, is paramount.
"In times like these, we need leaders of integrity to guide us through," Raffensperger said.