Palestinian supporters hold rally in Downtown Atlanta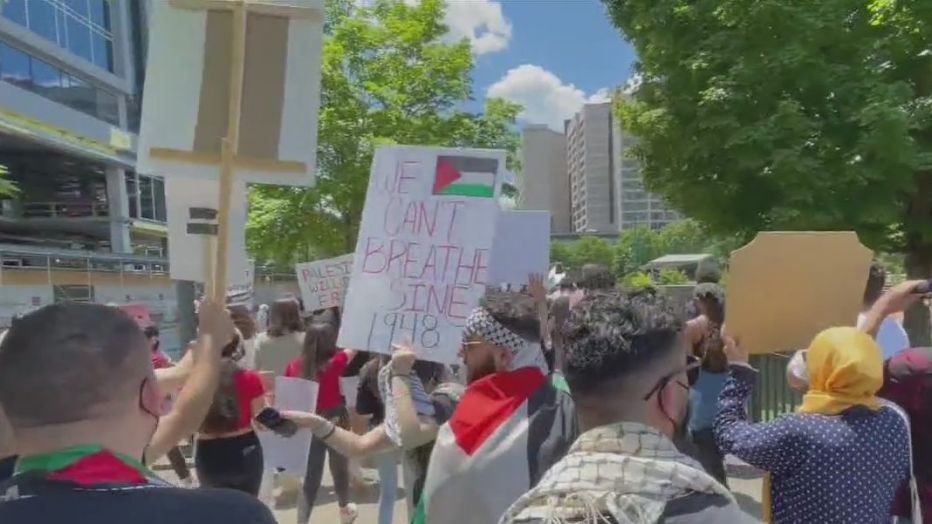 ATLANTA, Ga. – A large crowd of locals rallied at Centennial Olympic Park in support of Palestinians on Saturday. They're speaking out against the deadly fighting along the West Bank border.
Hamas fired rockets toward Jerusalem late Monday, triggering the Israeli assault on Gaza. Since then, Hamas has fired more than 2,000 rockets, though most have either fallen short or been intercepted by anti-missile defenses. Israel's warplanes and artillery have struck hundreds of targets around blockaded Gaza, where some two million Palestinians live.