Local patient count falls but U.S. death rate remains stubborn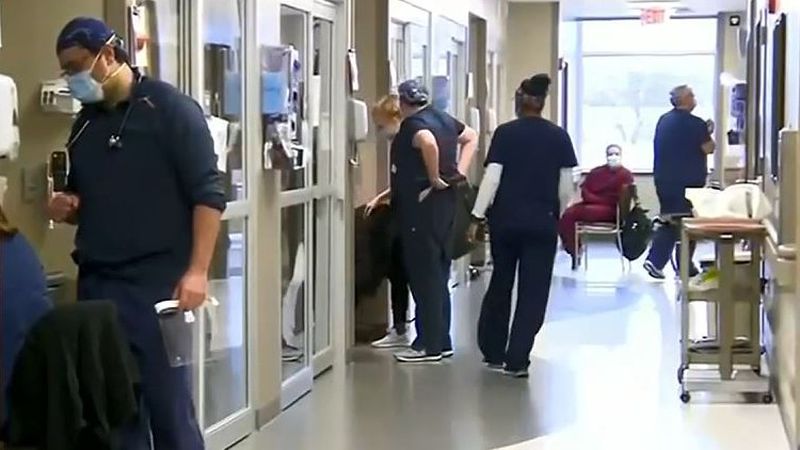 AUGUSTA, Ga. – Recent data from our local hospitals is showing a good trend for COVID-19 hospitalizations.
In the past three weeks, total COVID-19 patients at our hospitals have been cut almost in half.
This is where they stand now:
73 patients at University Hospital, which just two weeks ago had 149.
61 patients at Augusta University Health, which three weeks ago had 124.
46 patients at Doctors Hospital, which had 102 just 16 days ago.
One result of the decline in the COVID surge is loosened visitation policies.
After tightening its policy several weeks ago, University Hospital will allow one guest a day from 9 a.m. to 6 p.m.
Mothers about to give birth can have one support person and a visitor.
Everyone must wear a mask.
But while hospitalizations are showing declines in our region, coronavirus deaths in the United States have surpassed 450,000. The number of daily deaths remains stubbornly high at more than 3,000 a day.
Infectious disease specialists expect deaths to start dropping soon, after new cases hit a peak right around the beginning of the year.
The new director of the Centers for Disease Control and Prevention says new COVID-19 deaths could ebb as early as next week.
But there's also the risk that improving trends in infections and hospitalizations could be offset by people relaxing and coming together — including this Sunday to watch the Super Bowl.