Human Trafficking In Georgia: Gov. Kemp Signs Three Bills Into Law To Target Ongoing Problem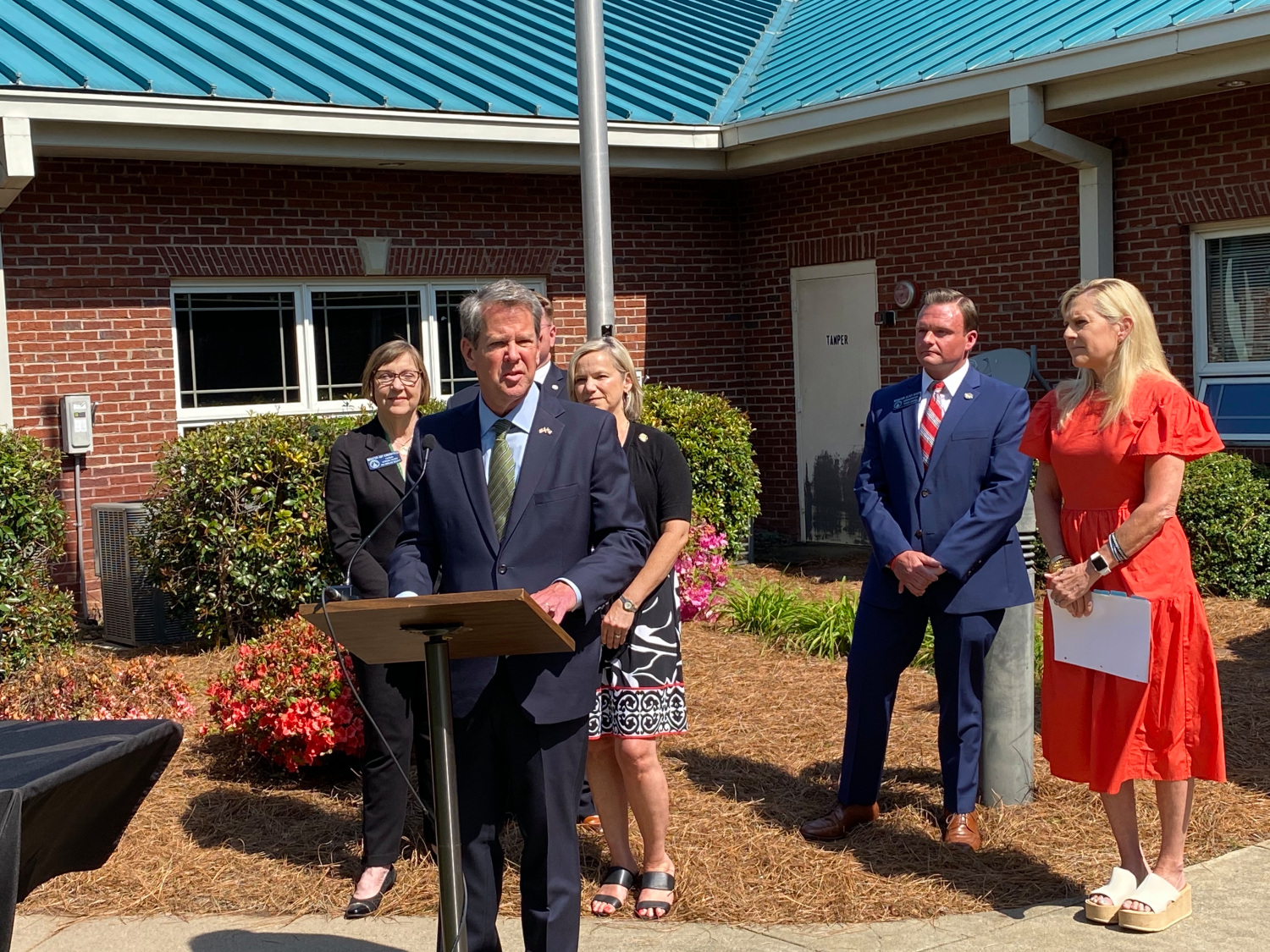 GWINNETT COUNTY, Ga.— Governor Brian Kemp and First Lady Marty Kemp joined lawmakers at Home of Hope at Gwinnett Children's Shelter to announce Georgia's next steps in fighting human trafficking.
"Gwinnett County is one of the main hubs for human trafficking in our state, and the folks here at Home of Hope are on the front lines of this fight every single day," said Kemp, adding how it's both a state and national issue. "It is important that we all come together in collaboration to take care of our most vulnerable population," said Home of Hope Executive Director Maureen Kornowa.
Kemp's office provided background on the three bills he signed into law:
SB 33: Civil Remedy for Victims of Human Trafficking:

SB 33 allows victims of human trafficking to sue their traffickers, as well as anyone else who knowingly benefitted financially from their victimization. These lawsuits may be filed within ten years from the date of the offense or from the victim's 18th birthday if the victim is a minor. The bill also creates a cause of action allowing the Attorney General to file suit against human traffickers and their associates.

SB 34: Name Change for Survivors of Human Trafficking:

SB 34 amends Georgia's name change statute to protect the privacy and safety of human trafficking survivors that wish to change their name. Currently, Georgians that wish to change their name must file a petition for name change, and there must be public notice of the petition filed in the county's newspaper. This bill will protect victims' privacy by allowing them to file their petitions confidentially under seal without having to publish public notice in the newspaper.

HB 287: Adding Human Trafficking Awareness to Georgia Health Standards:

HB 287 requires schools to teach human trafficking awareness to students in grades 6-12, and also adds tobacco and vapor products to the list of categories included in Georgia's mandatory alcohol and drug awareness education program. Girl Scout Troop 13560 researched the idea of increasing student's awareness of vaping awareness and reached out to these legislators with their idea. This bill originally only addressed vaping and tobacco education, but through the hard work of the First Lady, Representative Rich, Senator Kirkpatrick, Georgia Academy of Family Physicians, and Girl Scout Troop 13560, Georgia students will now be trained on the dangers of human trafficking as well.
The new laws tie into the first lady's efforts with GRACE Commission, which was launched last year to target the problem. The acronym stands for Georgians for Refuge, Action, Compassion and Education. "Each month, about 374 girls are sex trafficked in Georgia, The average victim age can be anywhere from a little over 12 to 14 years old," said Georgia First Lady Marty Kemp. "These pieces of legislation are products of our efforts with our great partners and state leaders, and I couldn't be more grateful."
State Senator and Floor Leader Clint Dixon (R-District 45)  introduced SB 33 and SB 34. He says the case of a Gwinnett County teenager who was trafficked by her boyfriend, and was later rescued, is one of several supporting the need for this legislation. "Her family, in fear for her safety and retribution from the human trafficking ring, decided to quit their jobs, sell their house and move out the State of Georgia," he said.