Golden Harvest Food Bank to host farewell event for National Guard members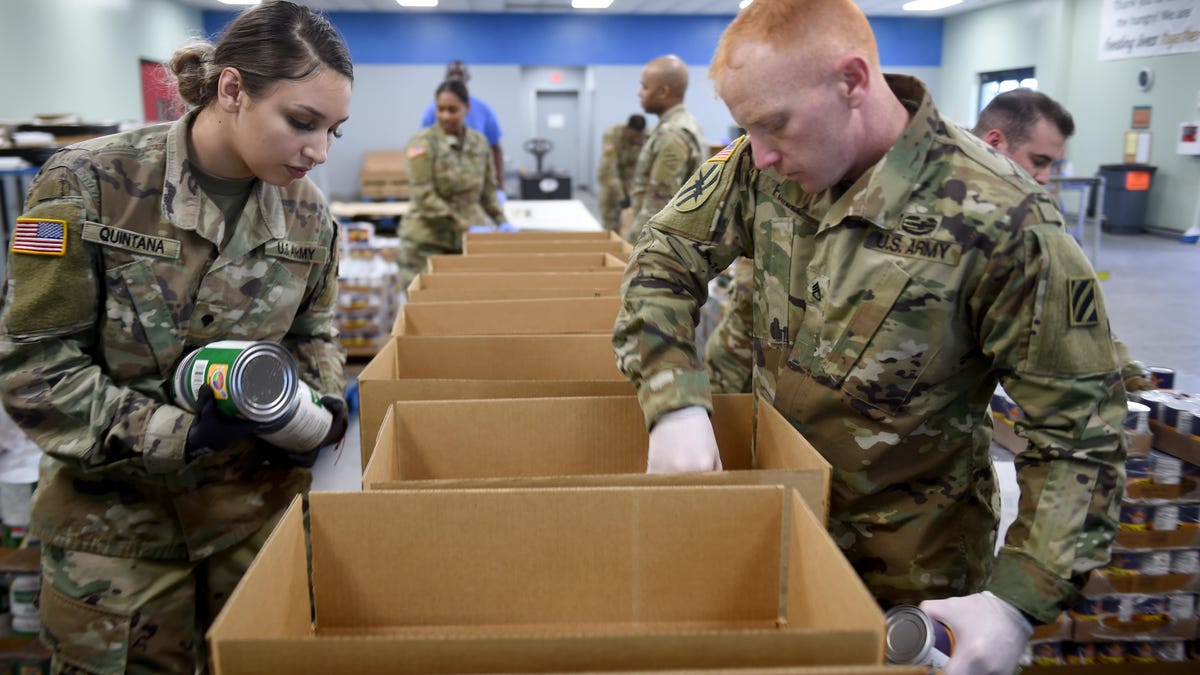 AUGUSTA, Ga. – The Golden Harvest Food Bank is holding a farewell event for National Guard members at its Faith Food Factory.
The event is scheduled for May 19 and will begin at 10 a.m.
The National Guard members spent 15 months servicing the Golden Harvest Food Bank and will complete their COVID-19 relief efforts at the Food Bank on Monday, May 31.
Since April 2020, 15 service members have been stationed to Augusta at a time to assist in distributing emergency food assistance to families in Golden Harvest's 25-county service area.
"We are so humbled by the sacrifice and commitment of the Georgia National Guard." said Executive Director Amy Breitmann. "They stepped in at such a crucial time to help us complete our mission. Because of their involvement we have been able to feed 355,741 families and carry out nearly 200 mobile markets since the
beginning of the pandemic. Their presence here will be truly missed."
The Food Bank has been distributing 22% more food and served 23% more families since COVID-19 cases began appearing in the CSRA.