Georgia repeals citizen's arrest law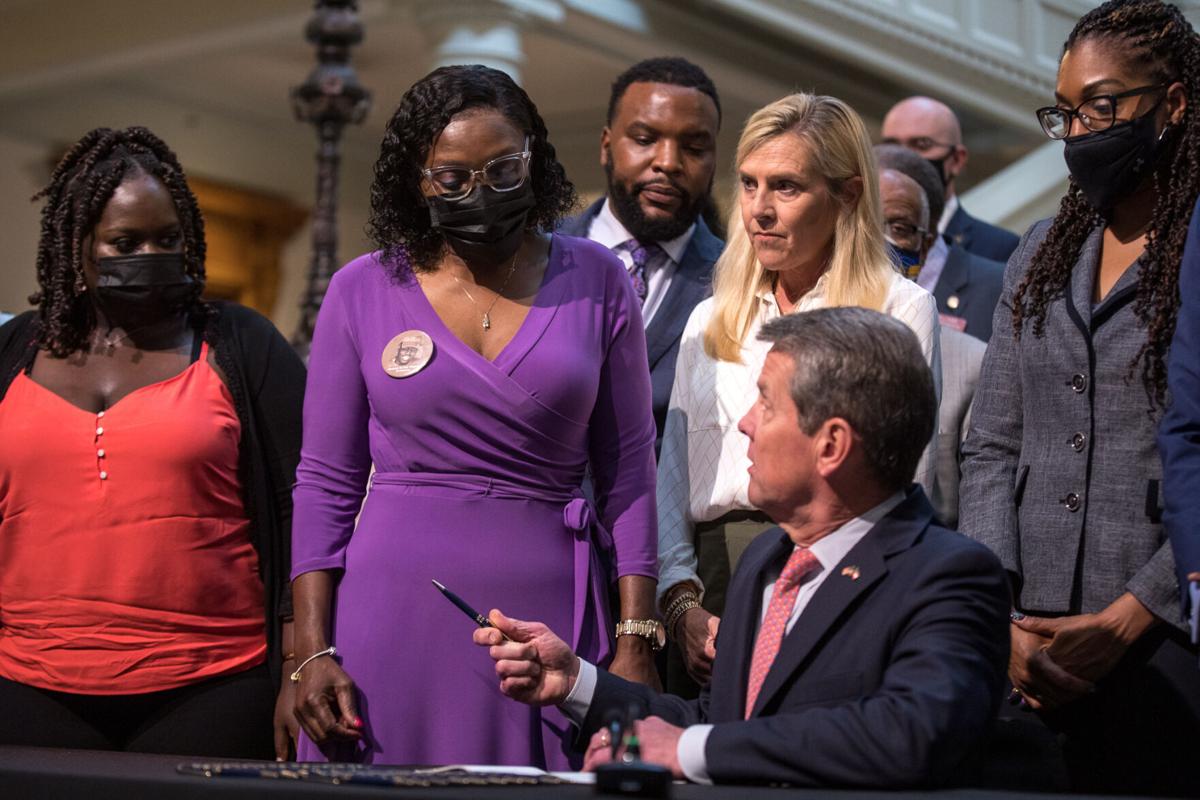 GEORGIA — Georgia Gov. Brian Kemp signed the repeal of the state's Civil War-era citizen's arrest statute this week.
The citizen's arrest statute was criticized after the "vigilante-style" killing of Ahmaud Arbery, an unarmed Black man, in Brunswick, Georgia, last year.
A year after the fatal shooting of Arbery, Kemp signed the bill that ends the right of Georgia residents to make an arrest but still includes protections for self defense and allows business owners to detain people on "reasonable grounds" if they are suspected of theft.
Other exemptions include security officers, private investigators and off-duty law-enforcement officers outside of their jurisdiction.
"Today, we are replacing the Civil War-era law, ripe for abuse, with language that balances the sacred right to self defense of a person and property, with our shared responsibility to root out injustice and set our state on a better path forward," Kemp said.
A prosecutor initially assigned to the Arbery case cited Georgia's 1863 citizen's arrest law as justification for not seeking criminal charges against William Bryan, Gregory McMichael and son Travis McMichael — the three white men who chased Arbery after they believed he had committed a crime.
A video of their pursuit and fatal shooting of the young Black runner sparked outcry across the country and renewed calls under the Gold Dome for a new hate crimes law — which lawmakers passed last session — as well as a repeal of the citizen's arrest statute.
"One year ago, a viral video shocked the world and sickened the hearts of so many in our state," Kemp said. "Georgians and Americans in communities across the country watched in horror as the killing of Ahmaud Arbery was brought to light on our phones, screens and in TV broadcasts."
Kemp signed the bill two days after what would have been Arbery's 27th birthday while Arbery's mother, Wanda Cooper-Jones, stood by his side.
"I'm thankful, very thankful," Cooper-Jones said of the new law. "I think the state of Georgia is moving in the right direction with passing this particular bill. Unfortunately, I had to lose my son to get significant change. But again, I'm still thankful."
Last month, a federal grand jury indicted Bryan and Gregory and Travis McMichael on federal hate crime and kidnapping charges separate from the state murder charges they face.
"I often think back to last year, on Ahmaud's birthday we had just gotten the arrest of the McMichaels 24 hours prior," Cooper-Jones said Monday. "I looked at that as a birthday present to Ahmaud. I look at the signing of this bill today as also a birthday present to Ahmaud."