Family watches in horror as 14-year-old boy jumps to his death from 8th floor of NYC tourist attraction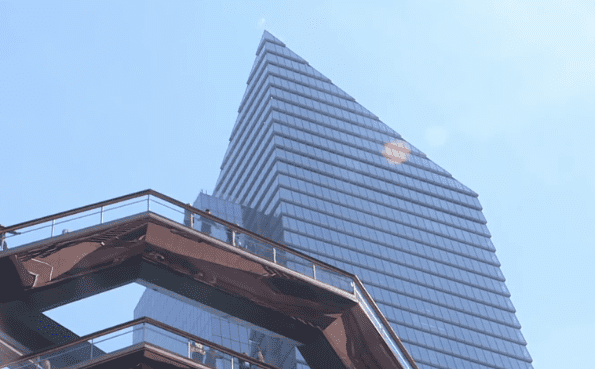 In the moments before a 14-year-old boy leaped to his death, he was seen having a blast as he chased his little sister around at the Vessel in Hudson Yards. The teenager was out with his parents, his sister, and his grandmother at the well-known Manhattan tourist attraction when the fun-filled family outing turned into a heartbreaking tragedy. There were lots of tourists around, a security guard, who was there during the incident. The kid was racing up the stairs with his younger sister and having a blast, having so much fun.
When the teenager was on the eighth floor of the 150-foot vertical sculpture, he jumped off the railing and fell to his death right in front of his family on Thursday, July 29.
"I heard the impact. I saw the boy, he was wearing a colorful shirt. My heart just dropped. I saw his parents after. The lady panicked. She was screaming and crying. The father was speechless. The sister was crying."
Later, it was revealed that the boy experienced depression and tried to end his life on other occasions in the past. A friend of the grieving family described the boy and said, "He was a very sweet kid, very smart. We're dealing with it. These things are never easy."
Although the Vessel is seen as a modern landmark, it has been a host for several such devastating incidents.
In the past two years, four suicides have taken place at the sculpture, and because of this, the popular New York City tourist attraction may close for good.
For now, the installation remains shut, and the company is yet to make a decision on the structure's future.