COVID-19 roundup: Georgia starts week under relaxed rules as vaccine options open up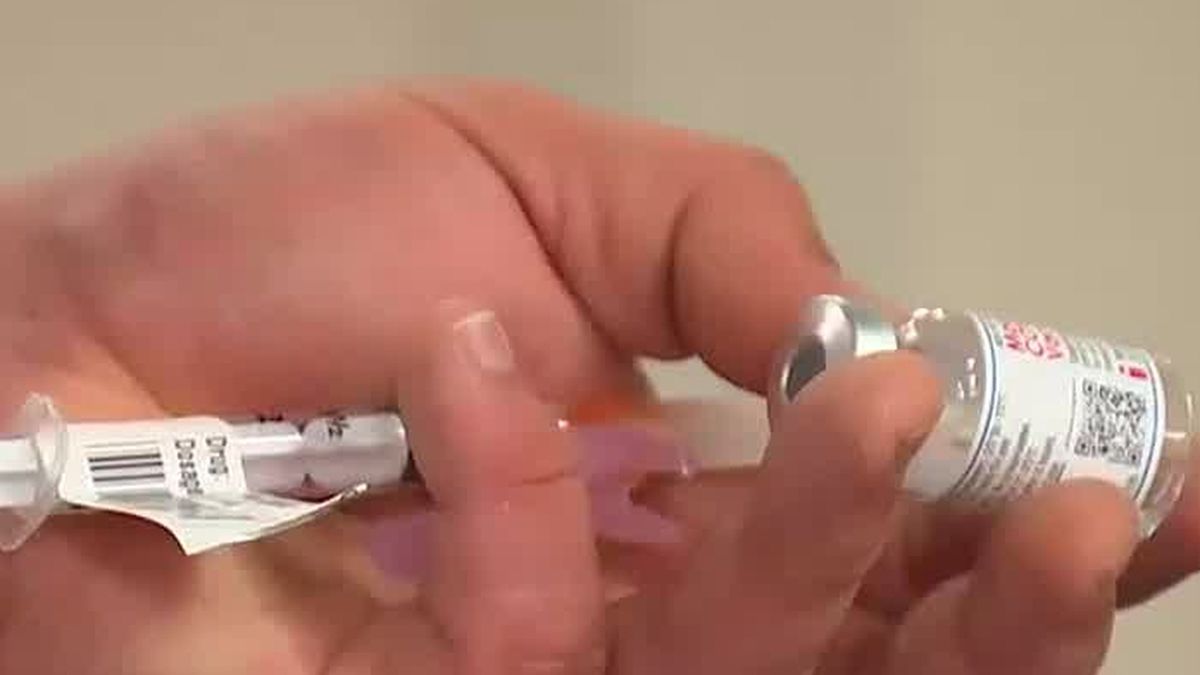 AUGUSTA, Ga. – Georgia has begun its first week under newly relaxed COVID-19 restrictions for businesses.
Gov. Brian Kemp says the state's efforts to control COVID-19 have been successful even as its vaccination rate lags and federal officials continue to warn that the infection rates remain relatively high.
Kemp had imposed mask mandates on many businesses. Except for in the health care sector, he lifted those mandates on Friday.
Kemp says social distancing is now only "strongly encouraged," not required.
Here are some big changes now in effect:
Table distancing requirements at restaurants and bars are removed.
Mask requirements for workers at those places are removed.
Gyms, salons and other businesses will not have to follow specialized guidelines to be open.
The same goes for live performance venues and movie theaters.
Richmond County rolls out walk-in vaccination schedule
The Richmond County Health Department announced its mobile vaccination clinic schedule for this week.
The two-dose Moderna vaccine and one-dose Johnson & Johnson vaccine will be available.
You'll need to be 18 or older and allow 20-25 minutes to get vaccinated.
Tuesday: YMCA, 3570 Wheeler Road, walk-ins welcome from 9:30-11:30 a.m.
Wednesday: Department of Children and Family Services, 3310 Old Louisville Road, walk-ins welcome from 9-11 a.m.
Thursday: Augusta Transit Center-Broad Street Transfer Facility, 1546 Broad St., walk-ins welcome from 5:45-9:30 a.m.
No appointment needed at Sandersville vaccine clinic
Starting today, the state-operated COVID-19 mass-vaccination site in Sandersville will allow drive-ups with no appointment necessary.
It's also started giving out the Johnson and Johnson vaccine.
Pfizer second doses will be available by appointment, which can be scheduled here.
The Sandersville clinic at the Word of Life Church, 1214 S. Harris St., is open from 8 a.m. to 5 p.m. Tuesday through Saturday.
The clinic along with the other state-operated ones in Georgia, will shut down May 21.
University Hospital schedules free shots at Augusta Tech
University Hospital is offering a free, first- or second-dose COVID-19 vaccination clinic May 14 for Georgia residents 18 and older.
The clinic will be from 8 a.m. to 12:30 p.m. at Augusta Technical College, 3200 Augusta Tech Drive.
People receiving a first dose will need to be able to return on June 11 for their second dose.
You can register for a second dose at the May 14 event if you were unable to attend your second Moderna clinic and got your first dose before April 16.
You are not eligible to participate if:
You have had a fever in the past 24 hours.
You or anyone you live with has tested positive for COVID-19 in the past 14 days.
You have been treated with antibody therapy for COVID-19 in the past 90 days.
You have received any vaccinations in the past 14 days.
Gold Cross, Augusta airport team up for walk-in vaccine clinic
Augusta Regional Airport and Gold Cross Emergency Medical Service have partnered to provide the community a free COVID vaccine clinic.
Gold Cross will be at the airport on May 17 from 1-6 p.m. to provide the Pfizer COVID-19 vaccine. Appointments are not required and vaccines will be distributed on a first-come, first-served basis, while supplies last. There will be no charge for the vaccines.
The clinic will be set up in Hangar 2 located at 1501 Aviation Way.
The second dose of the Pfizer vaccine will be offered on June 14 at the airport.
"The Augusta Regional Airport is truly honored to play a small part by hosting this vaccination site," said Herbert L. Judon Jr., airport executive director. "We recognize that our role is not only to provide Aviation resources, but also one of service to our citizens. On a selfish note, the sooner we get people vaccinated, the sooner they can resume travel"
For more information on this event, call Gold Cross at 706-434-4000.
VA hospital offers updates on its vaccination program
Charlie Norwood Veterans Affairs Medical Center released the following information about its COVID-19 vaccination program Monday:
Beginning May 10, Charlie Norwood will consolidate its COVID-19 vaccination clinics to one clinic at its downtown location at 950 15th St. in Augusta. Veterans (including those not registered for VA healthcare), caregivers, and spouses of veterans can make a vaccination appointment by calling the Charlie Norwood VA appointment line at 706-733-0188, ext. 3613 or 3265.
To date, the Augusta VA Healthcare System has provided vaccinations to nearly 19,000 Veterans, VA staff, caregivers, and spouses of Veterans.
More than 75 percent of Charlie Norwood VA personnel have been vaccinated.
To date, 43 percent of veterans in the Augusta VA Healthcare System coverage area have received at least one dose of the COVID-19 vaccine, exceeding vaccination rates for the local general population.
Charlie Norwood has also expanded its efforts outside Augusta, having conducted a COVID-19 vaccination Saturday clinic in Athens, with plans for additional one-day vaccination clinics in Statesboro, Aiken and again in Athens later this month.