Country artist teams up with ForcesUnited to hold benefit concert at the end of the month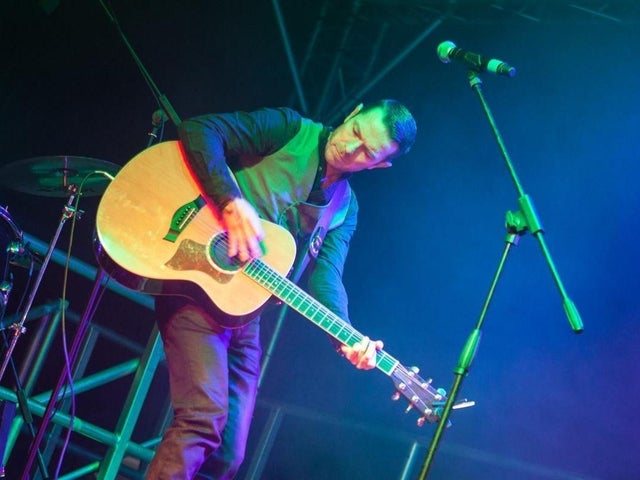 AUGUSTA, Ga.- An important concert is coming up for quite an impactful organization here in the CSRA – ForcesUnited. The local nonprofit organization partnered with local country music artist Daniel E. Johnson for a benefit concert at the end of the month.
ForcesUnited is a major part of making life better for local veterans and those coming back from combat. Thomson native, Daniel Johnson, is back here on his home turf this week shooting a music video for his new song "Get a Man Wrong," a song he plans to unveil at the upcoming concert.
"That's kind of some of the stories, is life after service is really one of the one's that just kind of struck me," Johnson says.  He went on to say, through this difficult year, he's had time to reflect on those with a great need. Specifically, veterans and specifically here in the CSRA.
"Military service is on both sides of my family and so it feels good to you know be able to do a small part and to help bring awareness to some of the stuff that they were passionate about," he says.
ForcesUnited President and CEO Victoria Hann said it's just a happy experience to have a Johnson come over from Nashville. "To have this young creative artist coming from Nashville. You know his roots are from here local but to honor our warriors and to look to his home town for the organization that serves local veterans, it's just been a real honor to see that creativity and it comes from such an honest place with Daniel the song is spot on our mission," she says.
To spread not only awareness but also to honor all those coming back from combat and those who've made incredible sacrifices for our country.
"We are all broken at one time or another in our lives. All of us and nothing defines us but for us to give back and serve others is such a gift and Daniel has done a fabulous job in demonstrating that and it truly comes from the heart," she says.
She went on to say making any contributions, including buying a ticket to the concert, you will help local veterans through education, housing, health and wellness, employment, and more.
"We consider things of what Daniel is doing as huge. We call them third-party events to raise money and raise awareness. We certainly can't do this alone," Hann says.
Johnson has seen veterans down on their luck firsthand, he said, and that's why he's made a point to do something about it.