Backlash Against Georgia Voting Law Fizzles, 'Dozens' Protest Masters Golf Tournament In Augusta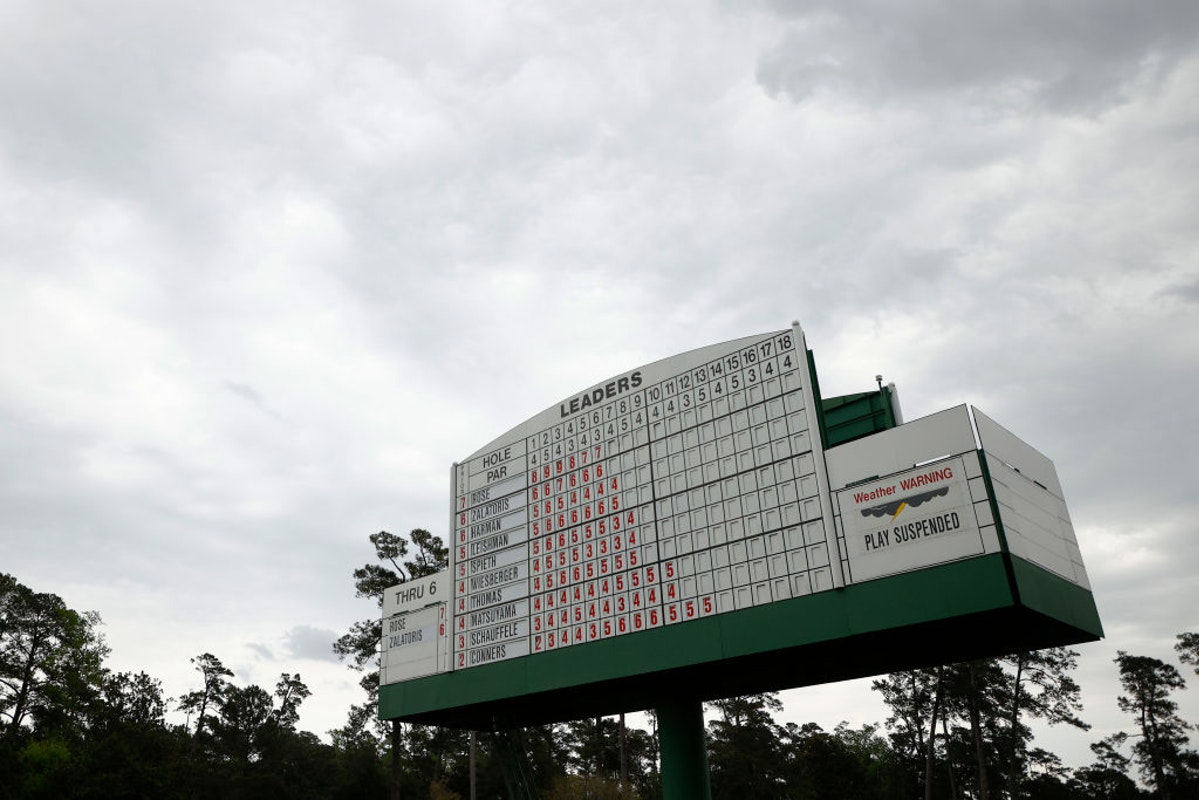 AUGUSTA, Ga. – Unlike Major League Baseball, which made the decision to relocate its All-Star Game from Atlanta after Georgia's legislature passed a new series of election regulations, the PGA elected not to change the location of its Masters Tournament, which has been played at Augusta National Golf Club since the mid-1930s, despite demands from the National Black Justice Coalition and other voter rights organizations.It does not appear that any of the tour's professional golfers boycotted the event.
The PGA Tour issued a statement last week clarifying its position on the subject noting that "our intention to stage an event in a particular market should not be construed as indifference to the current national conversation around voting rights. The PGA Tour fully supports efforts to protect the right of all Americans to vote and to eliminate any barriers that may prevent citizens' voices from being heard and counted."
The Tour also noted that "The Masters is run by Augusta National Golf Club, however, and is just loosely affiliated with the PGA Tour," according to Golfweek.Opponents, of course, say the law greatly restricts voting access, particularly to minority communities. But supporters of the law say it makes necessary changes that protect the integrity of Georgia elections — integrity which, they say, was challenged in 2020 and again in a runoff election in 2021.
Although activists anticipated a backlash against the Masters, just "two dozen" protesters showed up, according to the New York Post.
"A group of about two dozen people gathered near Augusta National Golf Club to protest Georgia's new voting law," the outlet noted. "The protestors held up signs reading 'Let Us Vote' and 'Protect Georgia Voting Rights' as the third round of the Masters was underway Saturday."
"This bill is death by a thousand cuts," one voter rights activist who attended Saturday's protest at the Masters told media. "Anytime you put new restrictions on how you can vote, that's voter suppression. We should be making it easier to vote. It's the patriotic thing to do."
Event attendees appeared unconcerned about the demonstration.
"One man passing by shouted an insult against Georgia Gov. Brian Kemp, who signed new voter restrictions into law last month. But another yelled at protesters, 'C'mon, you can vote! Get out of here!'" according to USA Today.
Another PGA tour event is planned for Georgia, but not until September. The LPGA, which hosts the tournament, is not committed to moving their tournament, either, according to a separate statement issued last week.
"The KPMG Women's PGA Championship is a partnership between three organizations committed to diversity, equity, and inclusion: PGA of America, LPGA, and KPMG," they said. "Like many entities, we are monitoring developments related to the new state legislation on voting access. We believe elections should be accessible, fair and secure, and support broad voter participation."