Augusta man charged with arson in Richmond County house fire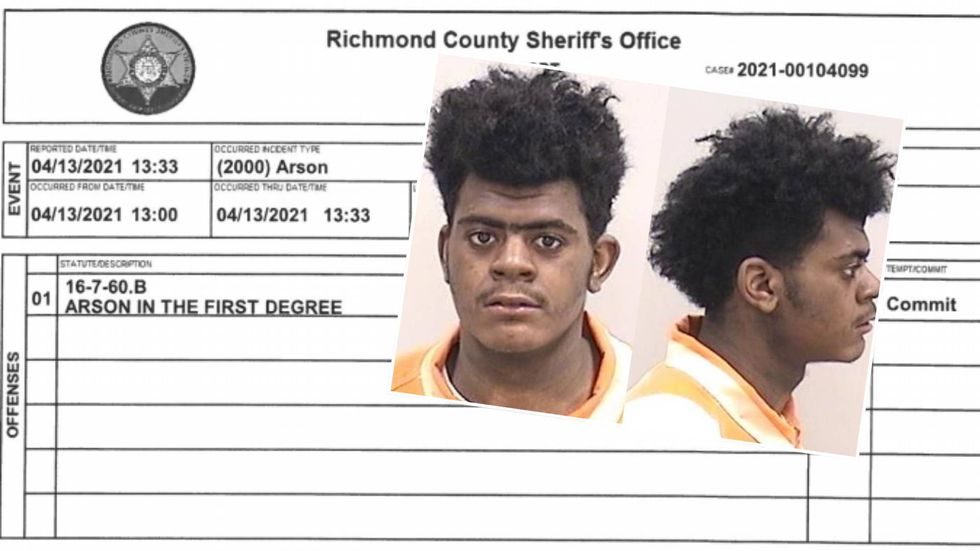 AUGUSTA, Ga. – Authorities report that an Augusta man is to blame for a house fire that occurred earlier this week in Richmond County.
Sanchez McKie, 18, of Augusta, was charged with first degree arson in connection with a house fire on Tuesday.
Around 4 p.m., deputies were dispatched to 2468 Dublin Drive in Augusta to assist the Augusta Fire Department in the fire, according to an incident report by the Richmond County Sheriff's Office.
A first responder spoke to a witness at the scene who reported smelling smoke coming from the residence a short time after seeing McKie enter the home from a wooded area behind the property.
The suspect's home address is located just under a mile away from the incident location, the incident report states.
McKie was detained the same day as the incident. Authorities have not announced a motive as investigation is still ongoing.
no injuries were reported and the home sustain minor damage, according to a report by the Augusta Fire Department.
Sanchez is currently being held in the Charles B. Webster Detention Center. He was granted a $27,700 bond, according to jail records.